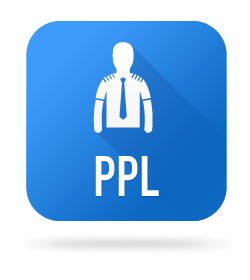 Private Pilot Licence (PPL) Course
FTEJerez presents its Private Pilot Licence (PPL) training course which is designed to equip you with the knowledge and practical skills to fly and command a private aircraft.
For candidates considering a modular training route, the PPL is the first step and provides you with the foundations of pilot training, allowing you to build more hours and gain further experience and flying privileges, with enough flexibility to ensure that the course is compatible with other commitments such as study or work.
Benefits of obtaining your PPL with FTEJerez
All instruction is delivered with commercial training in mind, ensuring students do not develop bad habits and are familiarised with high standards of airmanship and operational safety.
Use of international airports and FTE's exclusive private aerodrome.
FTE's large fleet and student to instructor ratio, guarantees constant availability of instructors and aircraft.
Requirements
Minimum 16 years of age.
Class 2 medical.
You will need to obtain a Radio Telephony licence and an Enlgish proficiency test at ICAO Level 4 in order to fly an aircraft in Europe, therefore candidates for the PPL course must have an appropriate level of English. You can complete these tests with FTEJerez.
While there is no specific academic requirement, basic knowledge of maths & physics is a plus.
Syllabus
3 weeks ground school.
27,7 hours PA28 dual, including 2,5 hours skill test.
15 hours PA28 solo.
5 hours Frasca/Alsim.
Fees
The PPL course has a total price of 12.500 Euros.
A non-refundable deposit of 3.000 € is required to confirm the allocation of the Student on a training course. The remaining balance is paid in four instalments of 2.375 € each, payable on completion of each group of 10 flying hours.
Start dates and how to Apply
Courses available on request. Contact our training advisors today to enquire and apply.