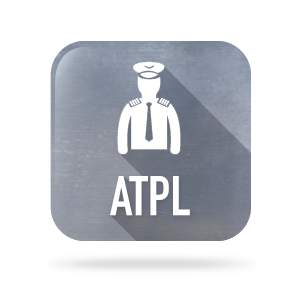 Silver Lining ATPL
Due to the global pandemic, many integrated ATPL students have seen how their ATO has terminated their training due to financial or operational difficulties. FTEJerez is aware that these students face many uncertainties after having already made important efforts to kick-start their dream of becoming an airline pilot and are concerned regarding their options.
Because we believe that every cloud has a silver lining, FTEJerez is proud to present our Silver Lining ATPL, a tailored training programme that will allow students in this unfortunate situation to transfer to FTEJerez and graduate successfully with no further delays. The Silver Lining ATPL offers the following highlights:
Students enrol and graduate officially as an integrated cadet, which amongst other advantages, results in a more economical training route than a modular pathway, as the PPL and hour building requirements are reduced.
Experience and live on the FTECampus: no shared accommodation, no need to commute for training, all full board services included.
No distinctions: Students join existing FTEJerez AFOP courses and receive the same quality training as all our students.
Our fees are all inclusive: no hidden accommodation costs, licence fees or extras so you can plan your future with no further unwanted surprises.
Students enjoy the full career service and FTE's proactive approach to assisting each and every cadet in securing a job as an airline pilot.
Individual approach to all candidates, offering bespoke training packages which adapt to each student's flying experience and personalised customer service from day 1.
Requirements:
EU/UK national.
Hold a valid EASA Class 1 medical.
English at ICAO Level 4 or higher. If not certified, FTEJerez can provide an English language assessment free of charge.
FTEJerez reserves the right to conduct online interviews to assess the suitability of candidates.
Fees & Application
The standard fee for this programme is calculated on the assumption of a student transferring with all 13 EASA subjects passed and no flight training. Additional rebates will be calculated for students transferring with logged flight hours.
If you are interested in applying, you can download the application here. This document also features the syllabus and fees.
Should you wish to apply, please complete the form and send to info@ftejerez.com. We will get back to you with a final quote based on your flying experience and assist with your enrolment.