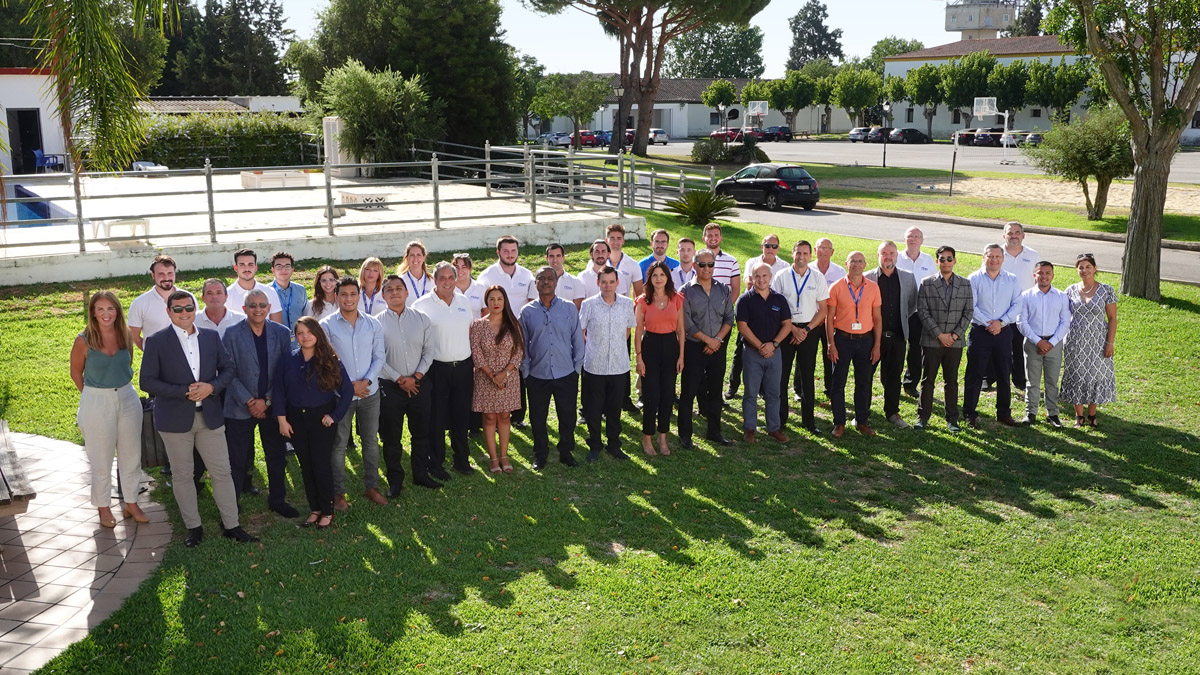 A total of 63 air traffic controllers from the Jorge Chavez Airport Control Tower and Lima Control Centre are currently undergoing specialised training at FTEJerez. The courses will facilitate the transition from a single runway operation to the simultaneous use of two runways. The implementation of parallel runways is set to optimise the airport's infrastructure use while increasing the capacity for aircraft take-offs and landings.
The Tower course lasts 13 days in which these controllers are receiving intensive training in our Control Tower simulators, accumulating a total of 100 hours of theoretical and simulated instruction, with a focus on Parallel Runway exercises. For the Approach course, with a duration of 10 days, Approach Controllers are honing their skills in FTEJerez's Radar Approach simulators, with a comprehensive curriculum consisting of 73 hours of theory and simulation, including Parallel Runway exercises.
As part of this programme, the controllers have the opportunity to stay within FTEJerez's facilities, minimising travel time and maximising their commitment to the training sessions, thereby avoiding unnecessary time loss in transit.
Subsequently, CORPAC trainees will later carry out the transition to dual runway operations at Jorge Chavez Airport and the corresponding Radar Approach sector in Lima, Peru.
This milestone training programme represents a significant qualitative leap for CORPAC controllers, enabling them to optimise the Jorge Chavez International Airport, positioning it among the foremost airports in South America. The theoretical classes and simulator exercises commenced on August 13, 2023, and will continue until November 23 of the same year. A total of 18 professionals, including pseudo-pilots and instructors from FTEJerez, are actively involved in the training of CORPAC controllers.