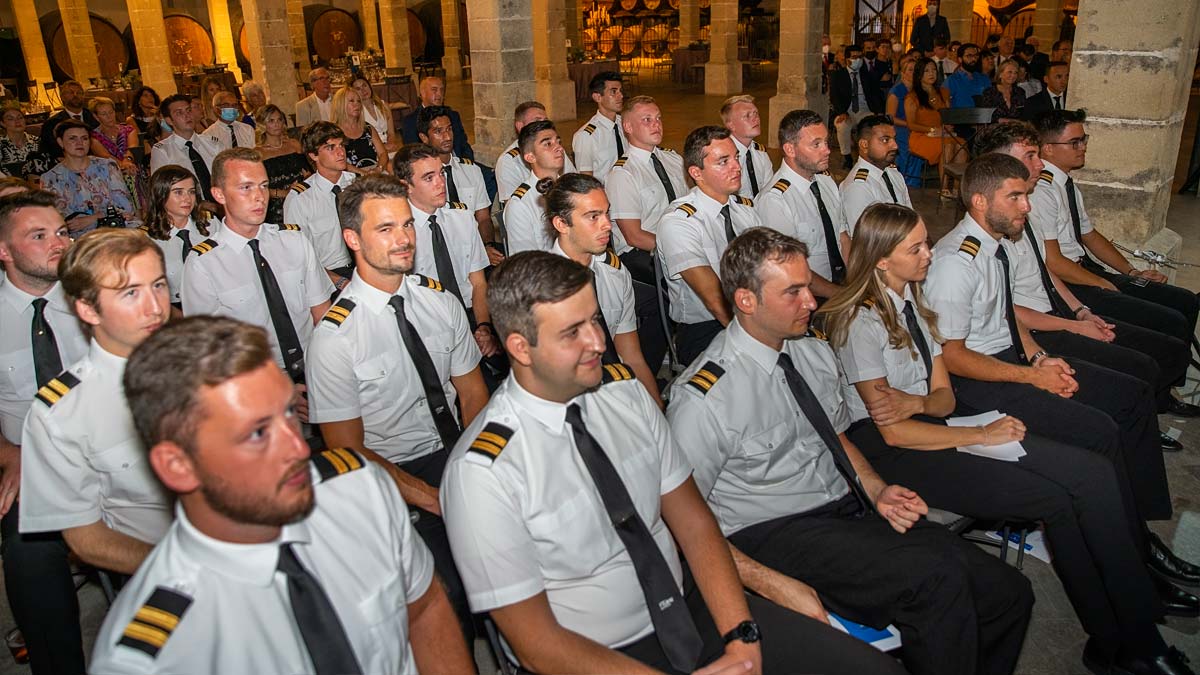 FTE's courses 208 and 209 enjoyed a graduation ceremony followed by a gala dinner at the emblematic González-Byass Bodegas last 27th August, in Jerez.
During this ceremony, 25 cadets from the UK, Italy, Ireland, France, Netherlands and Spain were awarded with their wings. This graduation was special in that most of the graduating students were the first to have commenced their training after the pandemic hit in March 2020.
Oscar Sordo, FTEJerez CEO, commended them during his speech for their achievement, especially during such difficult times. In addition, he reminded them of FTE's commitment to assist each and every one of the graduates in joining the industry as airline pilots, sharing with the attendees positive news regarding a recovering industry that is showing 'green shoots' already.
Guest of honour for the occasion was Captain David Aguinaco, recently appointed as Deputy Head of Training at FTEJerez and former A320neo Captain with SAS and F18 Hornet pilot with the Spanish Air Force. Everyone at FTEJerez would like to congratulate the graduates for their achievements and wish them all the best with their aviation career.