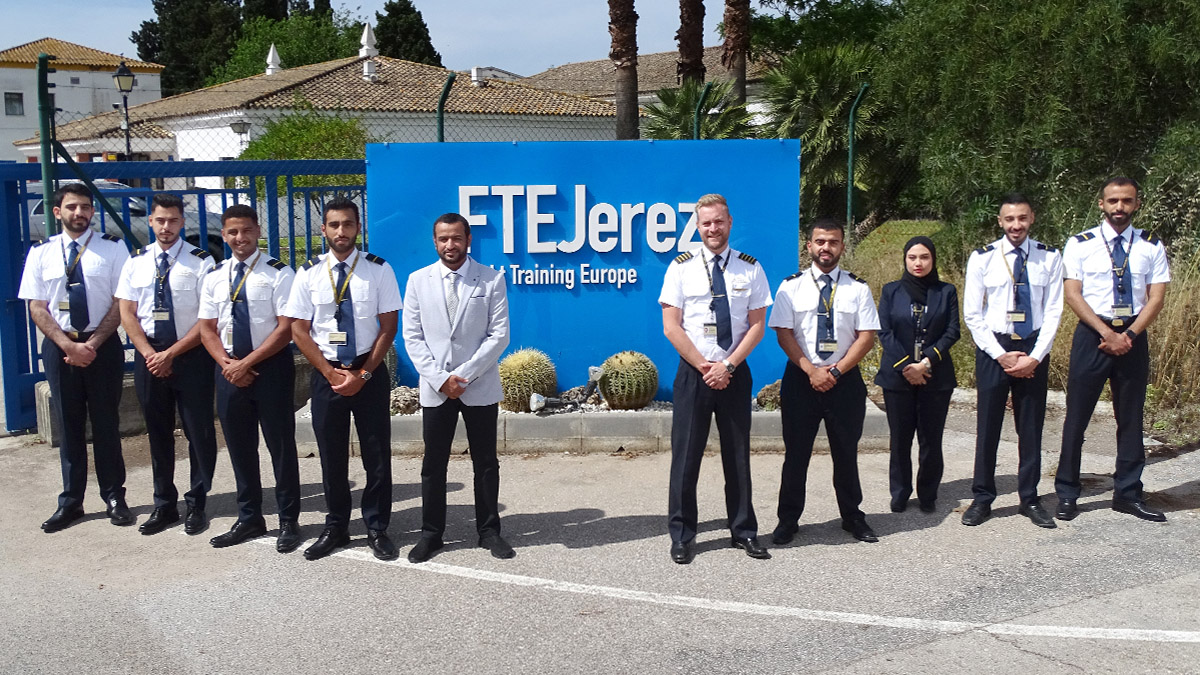 FTEJerez has been selected to deliver the multi-engine training phase of Etihad Airways' MPL cadet programme.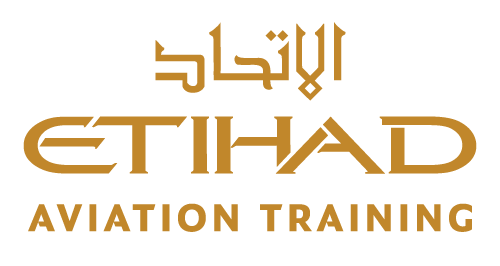 Etihad Aviation Training (EAT) and FTEJerez have announced their new partnership. Following a stringent tender process, EAT have selected FTEJerez for the delivery of the multi-engine flight training phase of the MPL programme of the Etihad Airways cadets.
Based in Abu Dhabi, Etihad Aviation Training (EAT) is an Approved Training Organization offering industry state-of-the-art training solutions and facilities.
The cadets arriving at FTEJerez will have completed all their theoretical instruction in Abu Dhabi at EAT and following successful completion of their flight training in Jerez, they will return to EAT to complete their MPL's advanced phase in the academy's state-of-the-art simulators.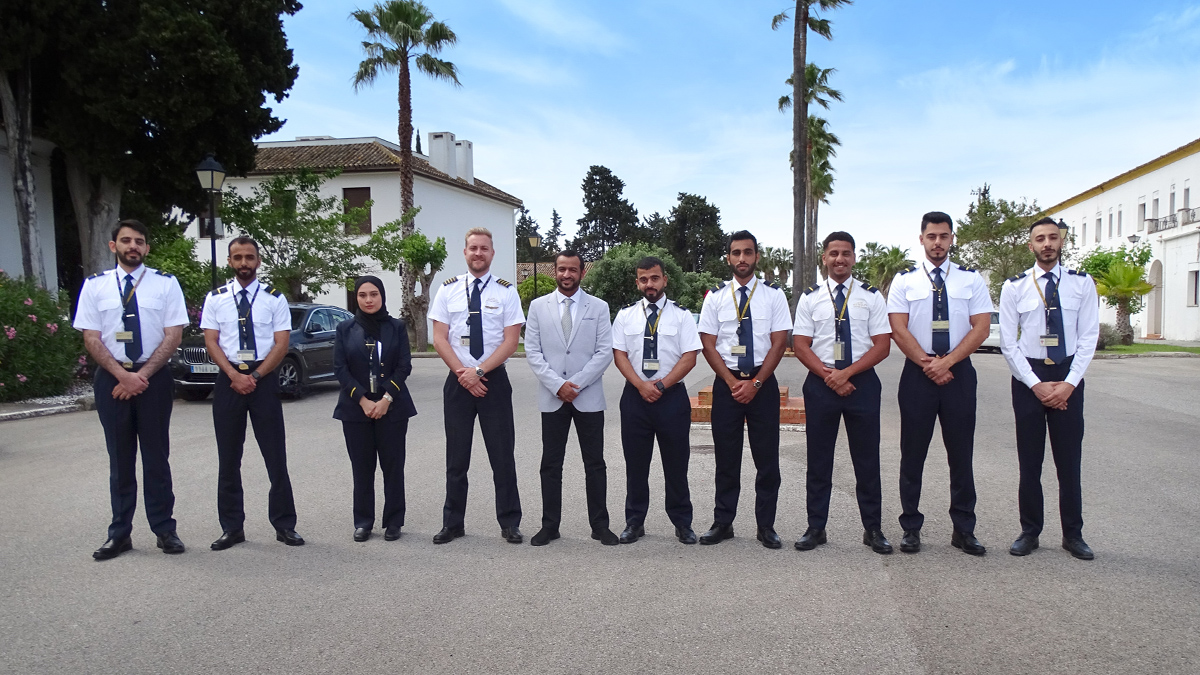 Ahmed Mubarak Rabeeah Alshuweihi, one of the cadets from the first batch starting in Jerez, had this to say about his experience: "After a hiatus in our training due to the pandemic, we are extremely happy to recommence the programme. For most of us it is the first-time training or studying abroad, but the first days in Jerez have been wonderful as the students and staff have been extremely welcoming and friendly. Following the induction period and initial sim sessions, we are all very excited about commencing our flight training in the Diamond DA42 aircraft and cannot wait to progress with our course and reach our goal of becoming airline pilots for Etihad Airways".
Oscar Sordo, FTEJerez CEO, has commented that: "We are honoured to have been selected by EAT as their partner of choice and we are prepared to deliver the quality training they demand for their cadets. It is a pleasure to work with an airline's academy that, as FTEJerez, focuses on achieving the highest training standards".
Paolo La Cava, EAT CEO, stated: "To support the recovery of the aviation sector and to overcome the shortage of pilots worldwide, it is important to train the next generation of pilots by partnering with airlines, training centres and flying schools that share common values of quality training and safety culture. I am confident that through this partnership, we will continue to deliver the high-quality training EAT is renowned for".