Friday the 2nd September marked the occasion of the graduation of 17 FTEJerez students on courses 150 and 151.
The event, followed by a gala dinner for the approximately 200 guests, took place at the renowned Gonzalez Byass bodega (winery) dating from the early 19th century when Jerez had become the sherry capital of the world.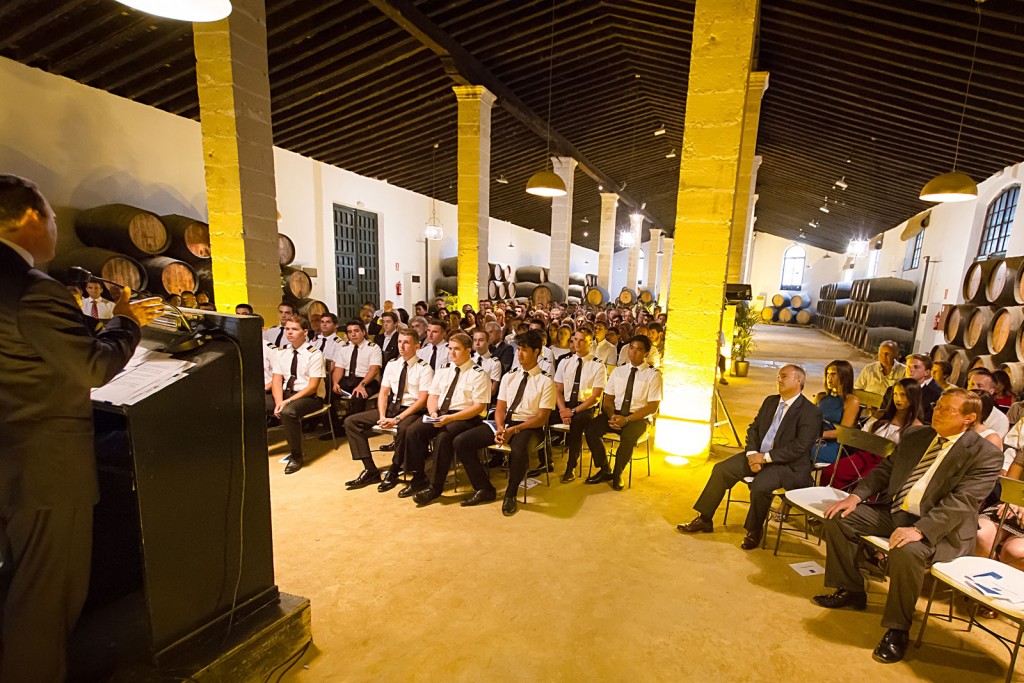 In congratulating the students on their remarkable achievement, FTE's CEO, Oscar Sordo made mention of the fact that the timing of their training and graduation was perfect in view of the sustained high international demand for quality trained pilots. Oscar also referred to the fact that FTE managed to place 72 of its graduates with its partner airlines during the first 7 months of 2016.
Guest of Honour at the occasion was Captain Colin Rydon, Operations Director at Flybe. Following his congratulatory speech to the graduates, you could clearly see on all faces that his words of inspiration had hit the mark! Captain Rydon referred to the long standing training relationship between Flybe and FTE and paid the academy a huge compliment by stating that he recently flew with a FTE trained Flybe 1st Officer who, according to Captain Rydon, was "the best 1st Officer I have ever flown with"!
FTEJerez would like to wish one and all of its latest group of graduates well as they embark on their exciting careers as professional airline pilots.