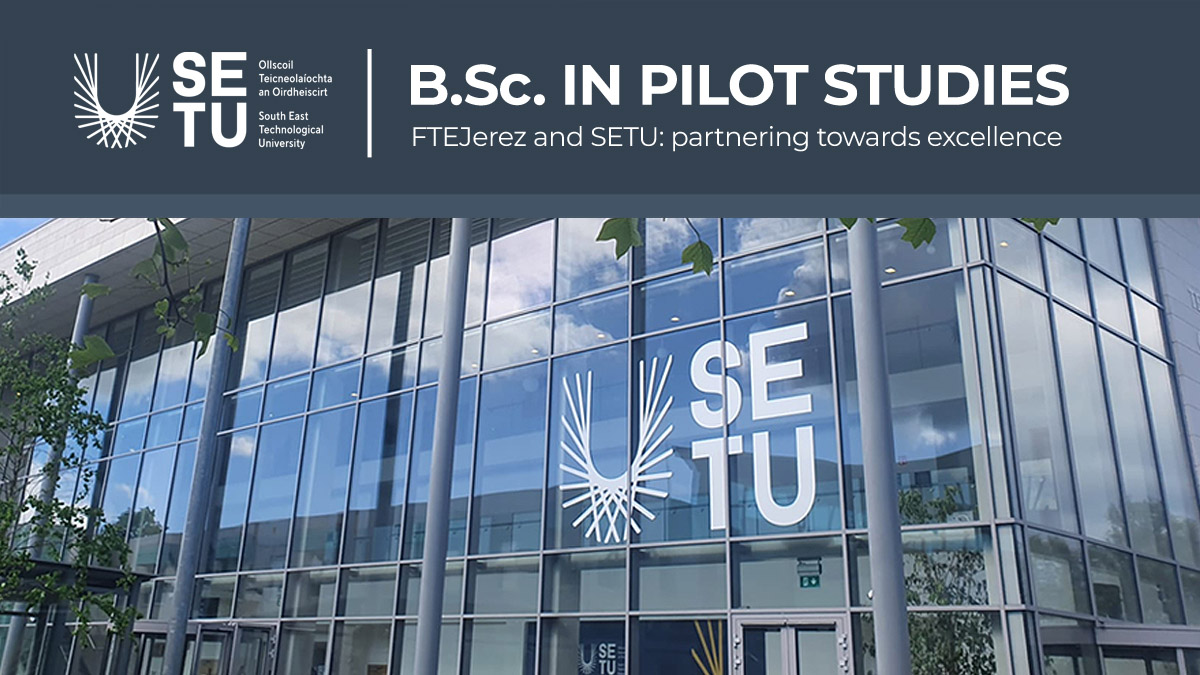 We are pleased to announce that applications for our B.Sc. in Pilot Studies are now open.
This course offers a unique combination of FTE's industry-leading Airline First Officer Programme (AFOP) and an official degree, the Bachelor of Science in Pilot Studies, delivered by our educational partners, SETU Ireland (South East Technological University).
This programme has been designed to provide aspiring airline pilot cadets with the opportunity to earn both an ATPL license and an official degree, all in one comprehensive course of study. The B.Sc. in Pilot Studies is compliant with the Bologna Framework (ECTS credits) and is an excellent starting point for students who have just completed high school level studies and are looking to pursue a career in the aviation industry.
Selection for the B.Sc. in Pilot Studies will follow the standard format and battery of tests that FTEJerez conducts for the AFOP. Successful candidates will have the opportunity to join the course, which will commence in Carlow, Ireland, in September 2023, and subsequently secure positions on AFOP courses commencing throughout summer 2024.
Join us and take your first step towards a fulfilling career in the aviation industry.
You may learn more and apply at www.ftejerez.com/setu