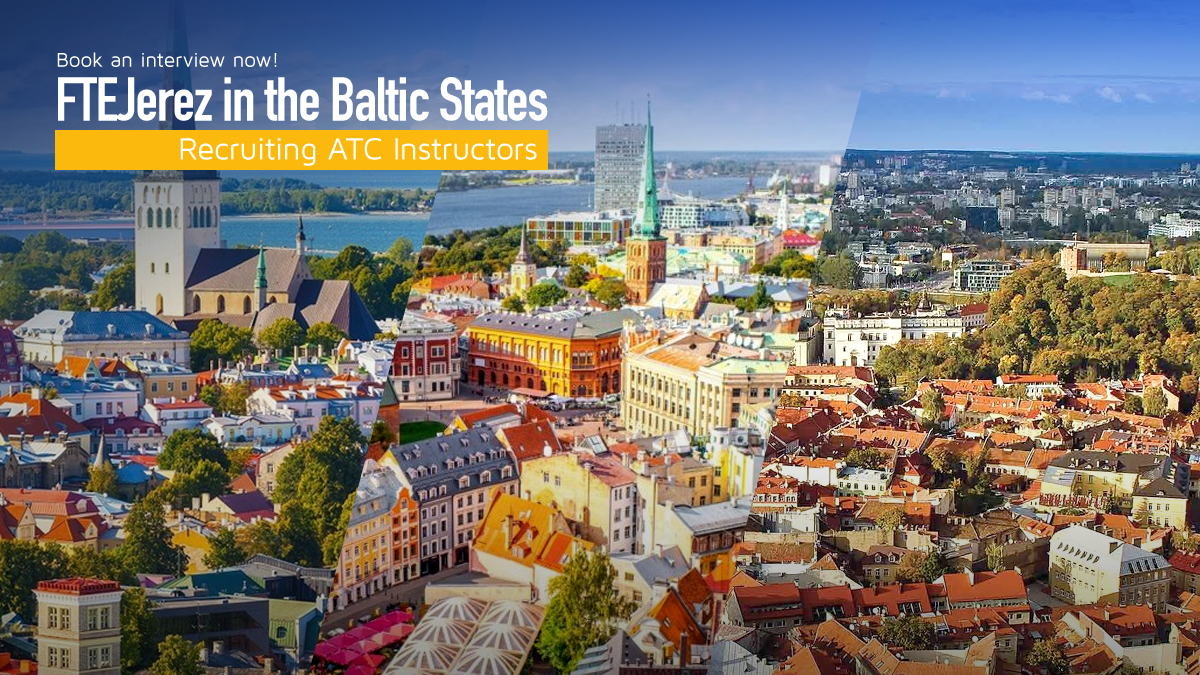 Tallinn, Estonia
Tuesday 31st March 2020
Riga, Letonia
Wednesday 1st April 2020
Vilnius, Lituania
Thursday 2nd April 2020

Thanks to the expansion of the portfolio of ATC training services, with more than 100 trainees per year, and in order to achieve the exacting standards our customers demand, FTEJerez is currently recruiting ATC instructors to join its team in Jerez, southern Spain, on a permanent or part time basis and working at FTE's aviation campus in what is an unrivalled training environment.
Requirements and a full job description can be found here.
FTE's Head of ATC Training, Miguel Caparrós, will be visiting the following cities to meet with people interested in knowing more about our academy and the opportunities it offers to potential students and employees:
Tallinn, Estonia (31st March), Riga, Letonia (1st April) and Vilna, Lituania, (2nd April of 2020).
If you are interested, contact us: