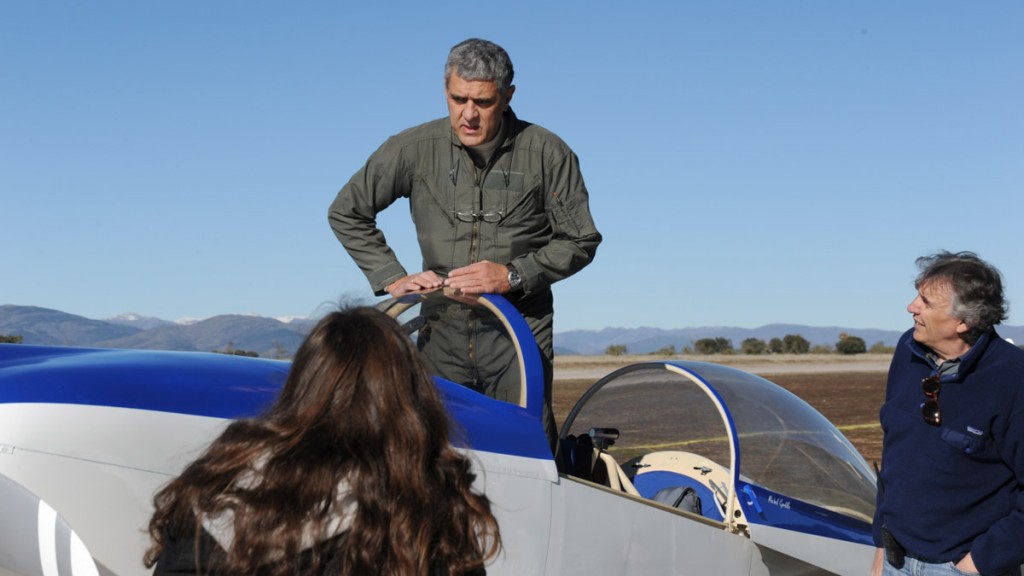 No single engine aircraft weighing less than 1500 kilograms has flown around the world over the poles. This is why FTEJerez is proud to sponsor Capt. Michel Gordillo's third round-the-world flight that will also study the effects of black carbon particles that are affecting our atmosphere.
Our campus welcomed Capt. Gordillo on Friday evening so he could rest before departing on Saturday morning to Africa, where the adventure will start. In his own words: "Since completing the 2001 round the world flight, I have been thinking of flying again into remote areas, where from the air, the earth remains unspoiled. After having the taste of flying over Greenland and Iceland, the Poles were the next dream. The flight will be overflying remote and deserted areas, like huge oceans, deserts and the hard Antarctica. It is a flight that requires a lot of study, and perseverance. It is a beautiful project, as scientific as it is aeronautical. A lot of work has already been done and many people are involved: now the dream is about to become true."
Find out more at www.skypolaris.org.