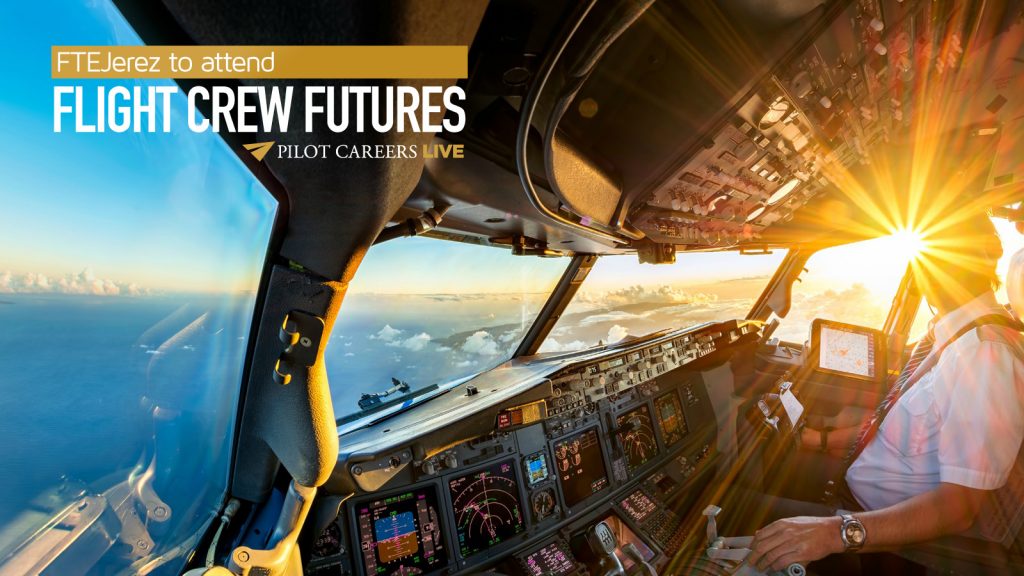 FTEJerez is pleased to confirm that our HR team and Recruitment specialists will be attending the next edition of the Flight Crew Futures event which will take place the following 17th October at the Hilton London Gatwick Airport Hotel.
Flight Crew Futures partners pilots attending the event with airlines, ATO's and recruiting agencies which are seeking to recruit experienced, low-hour and recently qualified candidates who meet their requirements.
Visiting pilots will get the chance to meet directly with recruiters in a single venue in what is a unique opportunity to get all the facts, career advice and answers in an informal environment. In addition, informative presentations will be held throughout the day.
As FTEJerez continues to train an increasing number of pilots for some of the world's leading airlines, our constant growth means that we are now looking for experienced flight instructors, sim instructors and ground instructors with all roles permanent and based at our aviation campus in Jerez, Spain. If you would like to find out more regarding our current and potential opportunities ahead of the event, feel free to contact our HR team at recruitment@ftejerez.com.
Should you wish to attend and speak to our team in London, visit www.pilotcareernews.com/live/flightcrew for further details of the event.