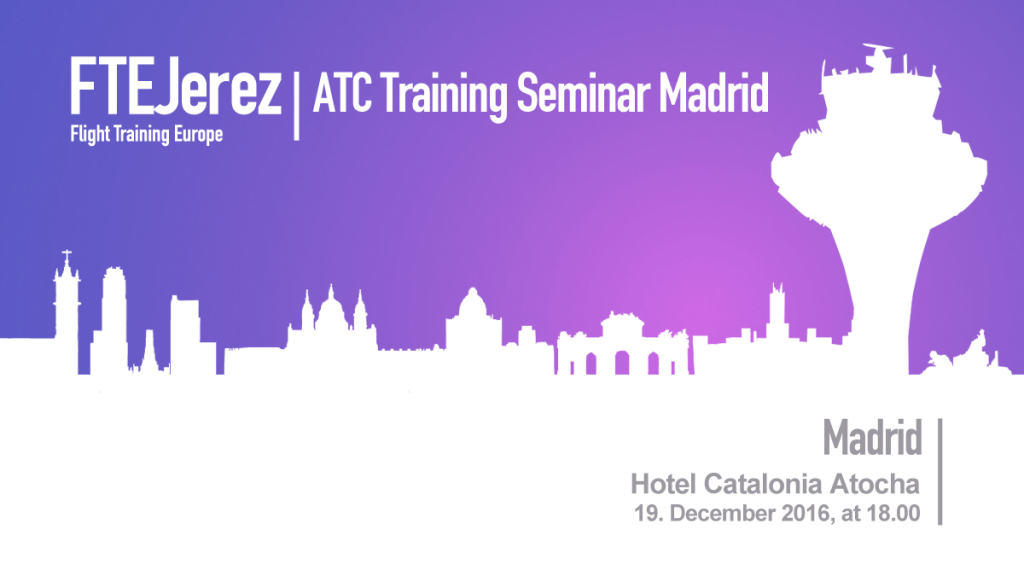 We are pleased to announce that FTEJerez will deliver an Air Traffic Controller (ATC) Training Seminar in Madrid. The event will take place the following 19th December at the Hotel Catalonia Atocha, c/Atocha 81, Madrid.
Head of ATC training at FTEJerez, Miguel Caparrós, will present detailed information regarding upcoming courses and possibilities within the industry, relevant for candidates selected through Enaire as well as for any other interested candidates. This presentation will focus on both ab-initio and advanced ATC training through Tower and Area & Approach radar courses.
This event is a great opportunity for those considering a career as an ATC but also for candidates who already hold a Tower rating. During the seminar we will go into much more details about the following aspects:
Upcoming ab-initio Tower training
Upcoming Area & Approach radar courses
How to achieve the necessary ratings to meet the criteria of Enaire
The residential experience at our dedicated Aviation Campus.
Our history, track record and industry milestones.
Our job placement statistics and exclusive partnership with FerroNATS
How to prepare for our ATC assessments (FEAST) and how to improve your level of English.
---
This event was already held. Stay tuned for upcoming events!