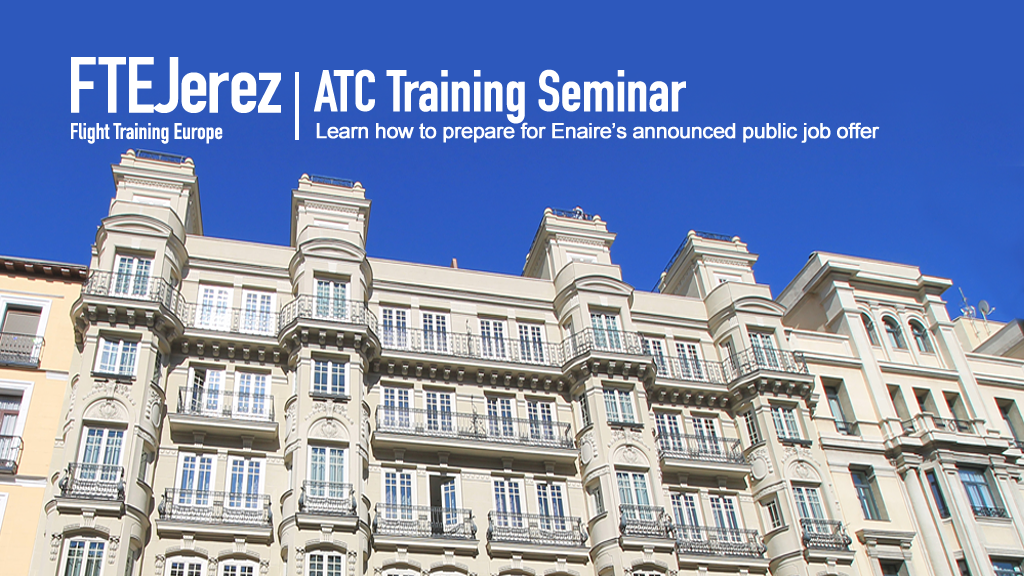 We are pleased to announce that FTEJerez will deliver an ATC Training Seminar in Madrid. This event will take place the following 28th of November at the Hotel Catalonia Atocha, c/ Atocha 36, Madrid.
From 18:30 to 20:00, FTE's Head of Training, Miguel Caparrós will provide detailed information regarding FTE's upcoming Area & Approach Radar Course and the eligibility criteria established by ENAIRE for their recently announced public job offer.
This event is a great opportunity for those considering a career as an air traffic controller and also for candidates who already hold a Tower rating. During our Information Seminars we will explain the training offered at FTEJerez in detail, including:
The residential experience at our dedicated Aviation Campus.
Our history, track record and industry milestones.
Our job placement statistics.
How to prepare for our ATC assessments (FEAST) and how to improve your level of English.
Nos complace anunciar que FTEJerez llevará a cabo un seminario ATC en Madrid. Este evento se llevará a cabo el próximo 28 de noviembre en el Hotel Catalonia Atocha, c/ Atocha 36, Madrid.
De 18:30 a 20:00, el jefe de departamento de ATC en FTEJerez, Miguel Caparrós proporcionará información detallada sobre el próximo curso de Torre y Aproximación y Área así como los aspectos más relevantes sobre la reciente convocatoria de empleo publicada por ENAIRE.
Este evento es una gran oportunidad para aquellos que están considerando la profesión de controlador de tráfico aéreo así como para los candidatos que ya posean la habilitación de torre. Durante el seminario explicaremos de forma detallada el tipo de formación y cursos que se ofrecen en FTEJerez, incluyendo:
La experiencia residencial en nuestro campus aeronáutico.
Nuestra historia y trayectoria.
Nuestras estadísticas de posicionamiento laboral.
Cómo preparar las pruebas de selección de ATC (FEAST)  y cómo mejorar su nivel de inglés.
---
This event was already held. Stay tuned for upcoming events!