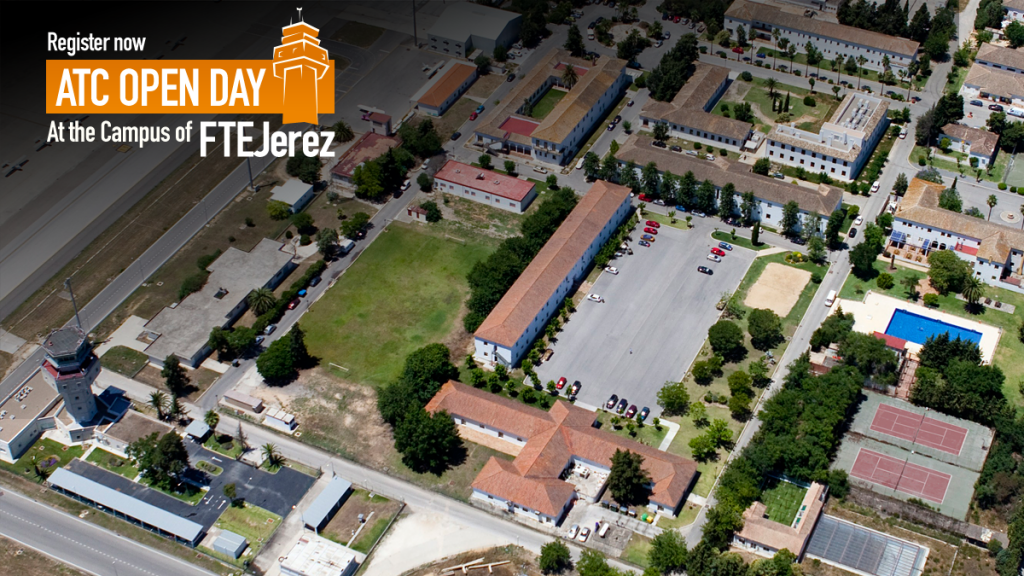 We are pleased to announce that FTEJerez will hold an ATC Open Day in Jerez. This event will take place the following 2nd of March at the FTEJerez Aviation Campus.
FTE's ATC Head of Training, Miguel Caparrós will provide detailed information regarding FTE's Tower, Area & Approach Radar Courses for candidates selected by ENAIRE through their public job offer.
This event is a great opportunity for those considering a suitable air traffic controller training establishment, for both ab initio candidates and candidates who already hold a Tower rating. During our Open Day we will explain the training offered at FTEJerez in detail, and the programme will include:
10:30: Arrival at FTEJerez and registration.
11:00: Campus site tour, including air side facilities and ATC simulators.
12:30: Presentation
13:30: Complimentary Lunch on site.
Nos complace anunciar que FTEJerez llevará a cabo una Jornada de Puertas Abiertas en Jerez. Este evento se llevará a cabo el próximo 2 de marzo en el Campus de FTEJerez.
El Jefe de Formación de ATC en FTEJerez, Miguel Caparrós, proporcionará información detallada sobre los próximos cursos de Torre y Aproximación y Área así como los aspectos más relevantes para aquellos candidatos que resulten seleccionados a través de la convocatoria de empleo de ENAIRE.
Este evento es una gran oportunidad para aquellos que están considerando un centro de formación de ATC, tanto para los candidatos que no tengan experiencia alguna como para aquellos que ya posean la habilitación de torre. Durante la jornada explicaremos de forma detallada el tipo de formación y cursos que se ofrecen en FTEJerez. El programa incluye:
10:30: Llegada a FTEJerez y acreditación.
11:00: Visita del Campus, incluyendo zona aire y simuladores de ATC.
12:30: Presentación
13:30: Almuerzo por cortesía de FTEJerez.
---
This event was already held. Stay tuned for upcoming events!