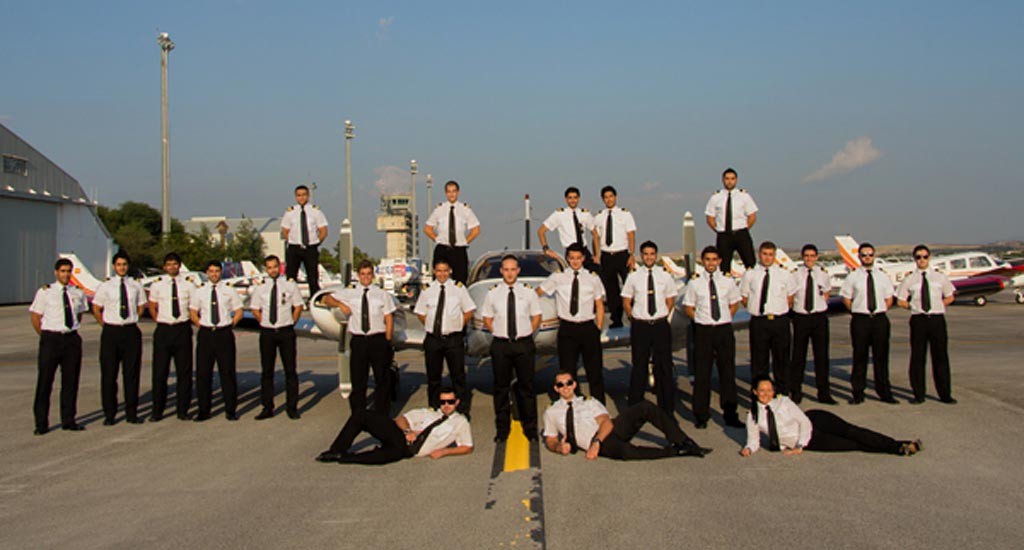 Last Friday 6 September, FTEJerez celebrated the graduation of courses 117 and 118 during a special gala dinner at the Cortijo de Ducha hotel. These courses included self-sponsored graduates and cadets from Afriqiyah Airways, Emirates and Middle East Airlines (MEA).
In his welcoming speech the FTEJerez CEO, Oscar Sordo, stated that 'This graduation is a further clear indication of FTEJerez's special standing in the aviation training industry, where a group of self-sponsored cadets graduate together with students from Afriqiyah, Emirates and MEA, three honoured Middle Eastern partners and leading flag carriers'.
Guests of honour at the gala event were Captains Hassam Alhammadi, Emirates Vice President Flight Training, Ahmed Bukshem, Senior Training Captain Afriqiyah Airways and Mohamad Hassoun, MEA Head of Operations.
Students graduating were MEA and Self-Sponsored cadets Edward Abou Jaoude, Feras Al Hassan, Karolina Paulina Borkowska, Mohamad Kamal Chamaa, Ribal Chammai, Fabio Chiodaroli, Giovanni Gargiulo, Nojdar Karim, Marco Lenisa, Matthew Lunn and Gerard O'Brien, and Afriqiyah Airways and Emirates Airlines cadets Mohamed Ahmed Aboukhdir, Hisham Ahmed Abukshim, Hamad Ibrahim Sembaij Al-Ali, Mohammad Ahmad Al Thani, Saif Hassan Alameeri, Khaled Abdulqader Albannai, Essa Hassan Alhammadi, Sultan Salim Ali, Sultan Abdulrahim Almansoori, Essa Abdulla Almarri, Hamdan Ahmed AlShehhi, Ashrf Issa Hamed and Ahmed Muhieldin Khoja.
This graduation is also a significant landmark as it was the first of FTEJerez's Libyan cadets graduating as EASA ATPL holders.
FTEJerez would like to congratulate the graduates for having completed this demanding course and once again thank the airline representatives for joining us on this very special occasion.