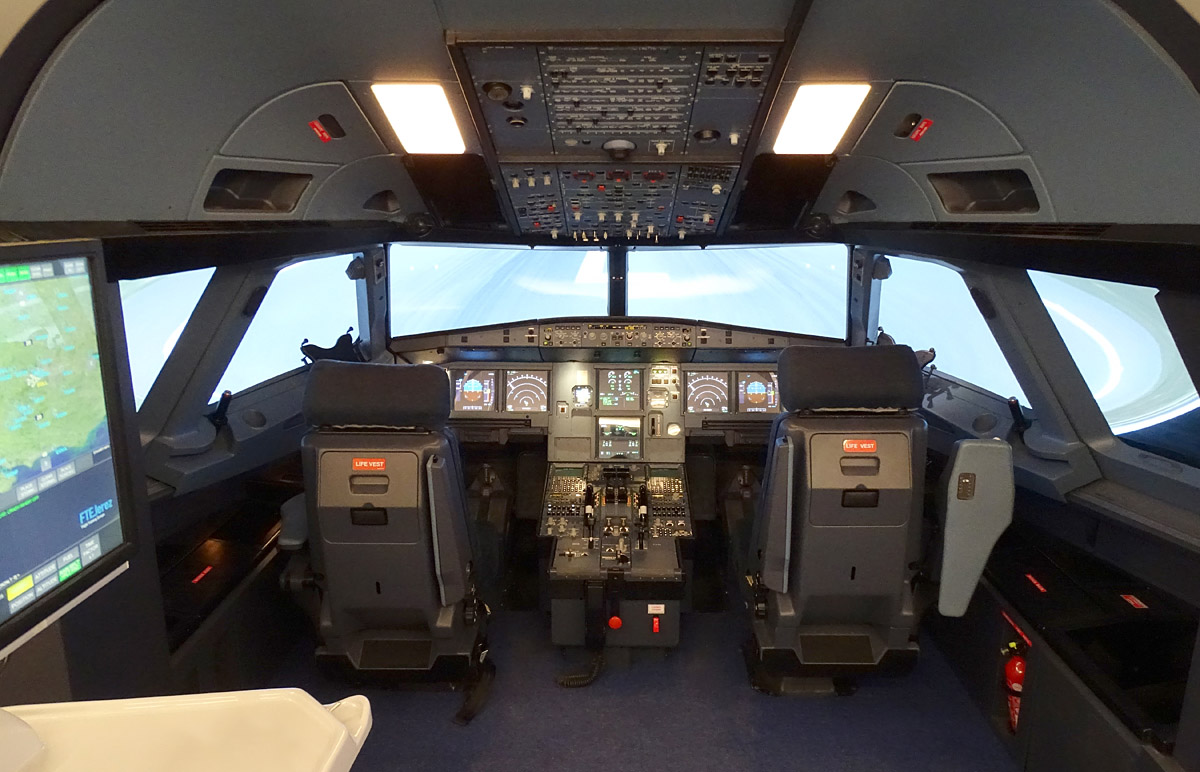 FTEJerez now offering Airbus A320 Type Rating training either as part of an approved Multi-Pilot Licence course, or as a standalone module.
Following the introduction of the academy's state-of-the-art Airbus A320 MPS FTD 1 device in 2019, FTEJerez have now received the Spanish Civil Aviation Authority's approval to also conduct A320 Type Rating training on the device. Though the device's main focus remains on the delivery of Multi-Pilot Licence (MPL) training to some of the academy's airline clients operating Airbus aircraft, this paves the way for FTEJerez to also offer this as a standalone module.
Oscar Sordo, CEO of FTEJerez, said: "I am excited about us now being able to offer our trainees a seamless training solution that will take them directly to the right-hand seat of an Airbus A320 aircraft. It also enables us to compete internationally in providing type rating training to external customers for this very popular aircraft type. The fact that we now have both the Boeing 737 and the A320 devices, allows FTEJerez to offer a wide range of training modules for the world's two most popular aircraft types".
The first of FTE's A320 Type Rating training courses are scheduled to commence shortly.