FTEJerez authorized by Spanish Civil Aviation Authority (AESA) to conduct Multi-Crew Pilot License (MPL) training for Aer Lingus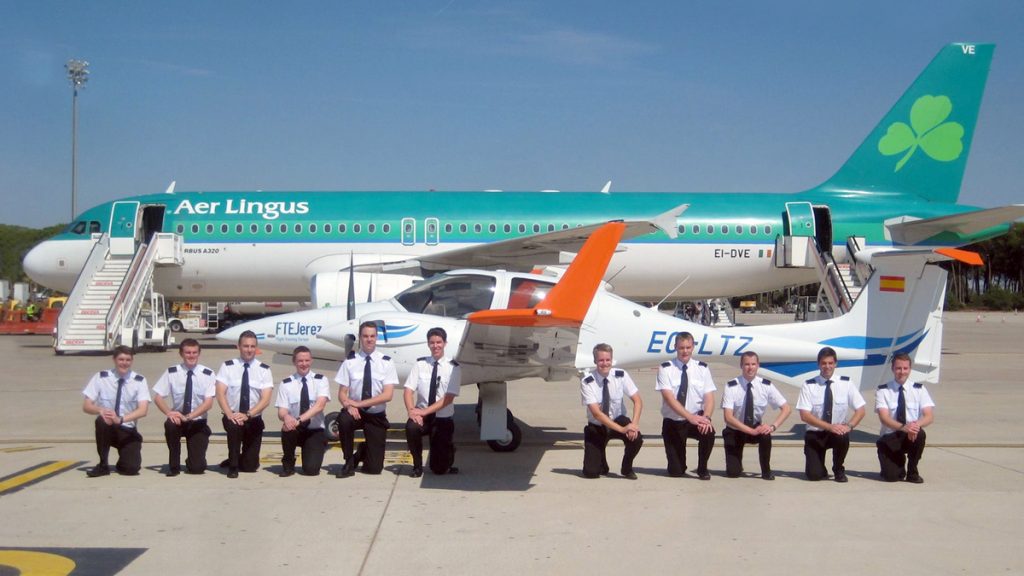 FTEJerez is proud to announce that the Spanish Civil Aviation Authority (AESA) has granted approval for the delivery of Multi-Crew Pilot License (MPL) training by FTEJerez to the Irish national airline, Aer Lingus.
The approval follows on the recent approvals by AESA for FTE to deliver MPL training to two UK based airlines, BACityFlyer and Flybe.
In terms of the latest approval FTEJerez will conduct Phases 1-3 of the Aer Lingus training at its campus in Jerez de la Frontera with the final phase, comprehensive of the type rating, being done in Ireland under supervision of the Spanish Civil Aviation Authority. The operational line training after MPL licence issue will be supervised the Irish Aviation Authority (IAA).
In 2009 FTEJerez became the first Flight Training Organisation to receive UK CAA approval to conduct MPL training, at the time for Flybe. Since then the academy has trained numerous MPL cadet pilot groups for various airline groups.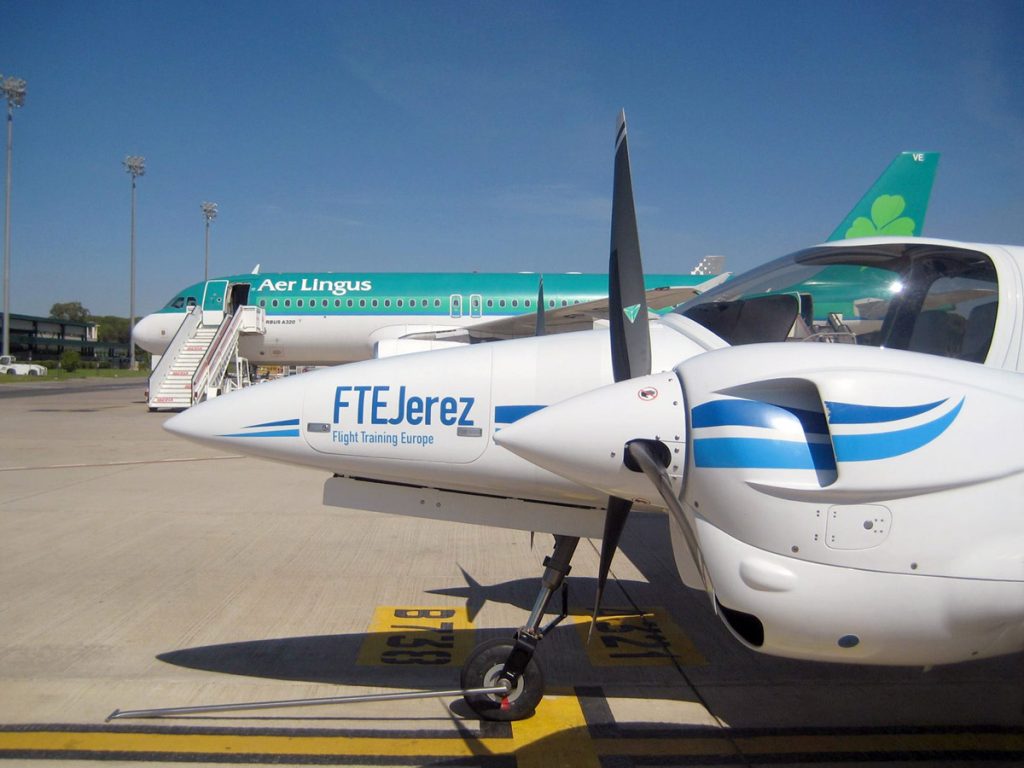 The MPL is an advanced training and licensing protocol for the development of ab initio pilot students directly into airline First Officers within an airline specific environment. It employs competency-based training methods and introduces trainee pilots to the multi-crew environment at an early stage of their training. The MPL also puts more emphasis on simulation-based training in order to better prepare them for what they will encounter in the airline operational environment, increases safety awareness, etc.
FTEJerez CEO, Oscar Sordo commented as follows: "There has been a long standing and close relationship between Aer Lingus and FTEJerez. I am delighted by the AESA approval for us to now for the first time, conduct MPL training for Aer Lingus! I am confident that those who will graduate under this MPL programme approval will validate FTE's contribution to their training by seamlessly transitioning to their roles as First Officers with Aer Lingus."