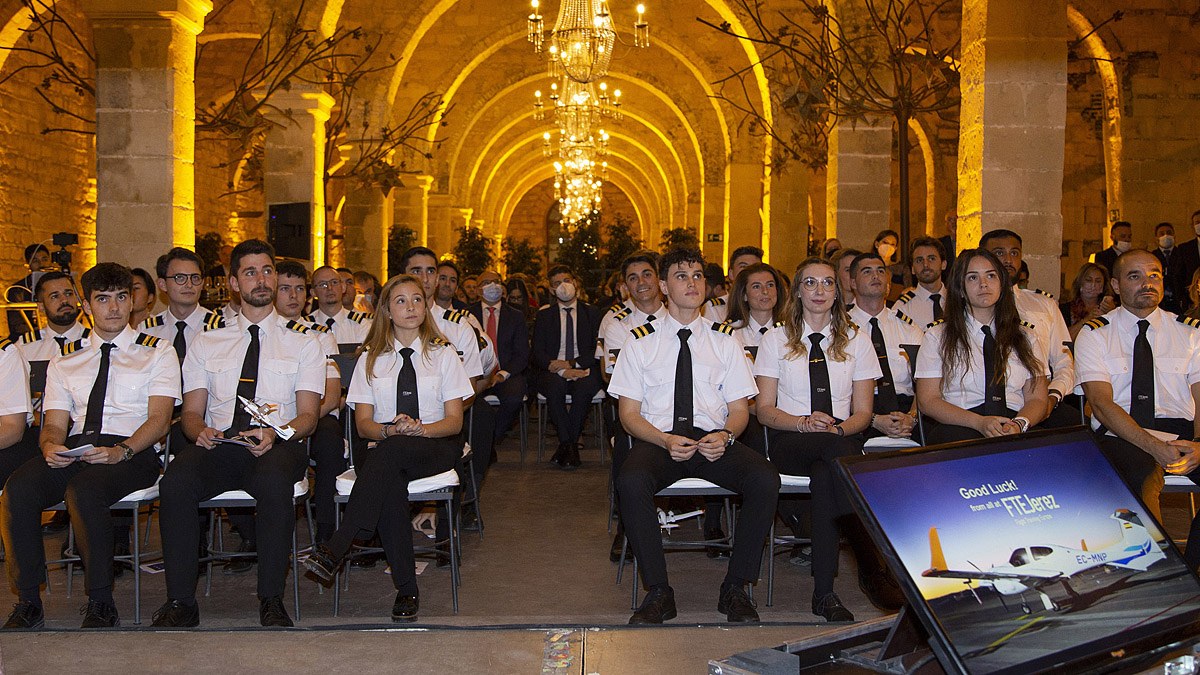 FTEJerez has celebrated the graduation ceremony, followed by a gala dinner at the González-Byass Bodegas, for courses 213, 214 and the Vueling MPL.
During this ceremony, 33 cadets from the Belgium, France, Italy, Spain and the UK were awarded with their wings. Among them are 2 Silver Lining ATPL students, who graduated after transferring from different ATO's.
Oscar Sordo, FTEJerez CEO, congratulated the graduates during his speech, restating FTE's commitment to assisting them all in landing their first airline job while confirming the positive news regarding recruitment opportunities with FTE's airline partners, with 28 graduates having joined the industry recently.
This graduation is further testimony to the recovery of the industry, as 14 of the graduating cadets were Vueling mentored cadets who have completed their multi-pilot licence course (MPL), which had been paused due to the pandemic. After returning to FTEJerez in 2021 and completing their A320 type rating course, the Vueling cadets will soon be joining the airline as newly qualified first officers. This MPL course in particular is significant as it is also the first MPL course to be delivered entirely under the Spanish regulator, AESA, and is the first programme in which FTEJerez delivers the A320 type rating on campus and from its state-of-the-art simulator.
Guest of honour for the special occasion was Vueling Captain Platon Souliotis, who as the airline's Cadet Liaison Officer, has closely monitored the progress of the students. Captain Souliotis is an FTEJerez graduate and he was joined by two other former students: Vueling First Officers Giovanni Gargiulo and Mattia Di Biase.
Everyone at FTEJerez would like to congratulate the graduates on their achievement, wishing them all the best for the future.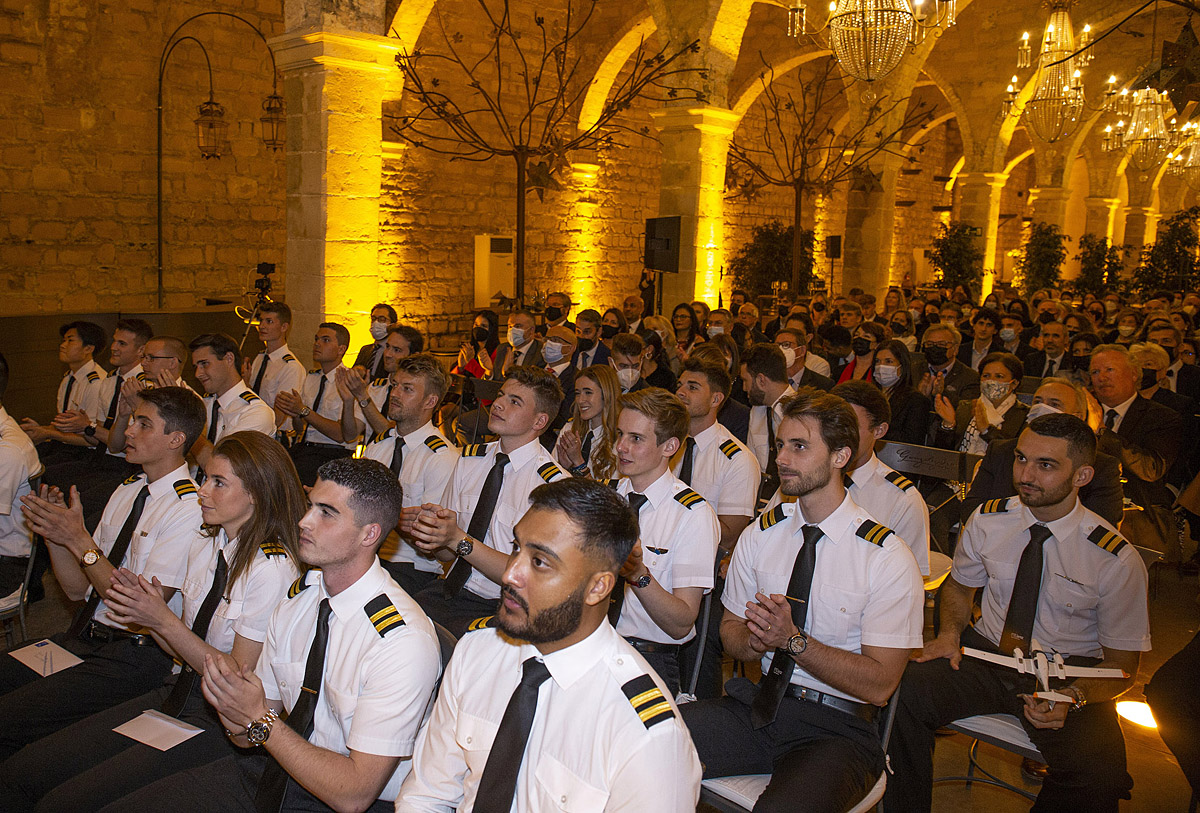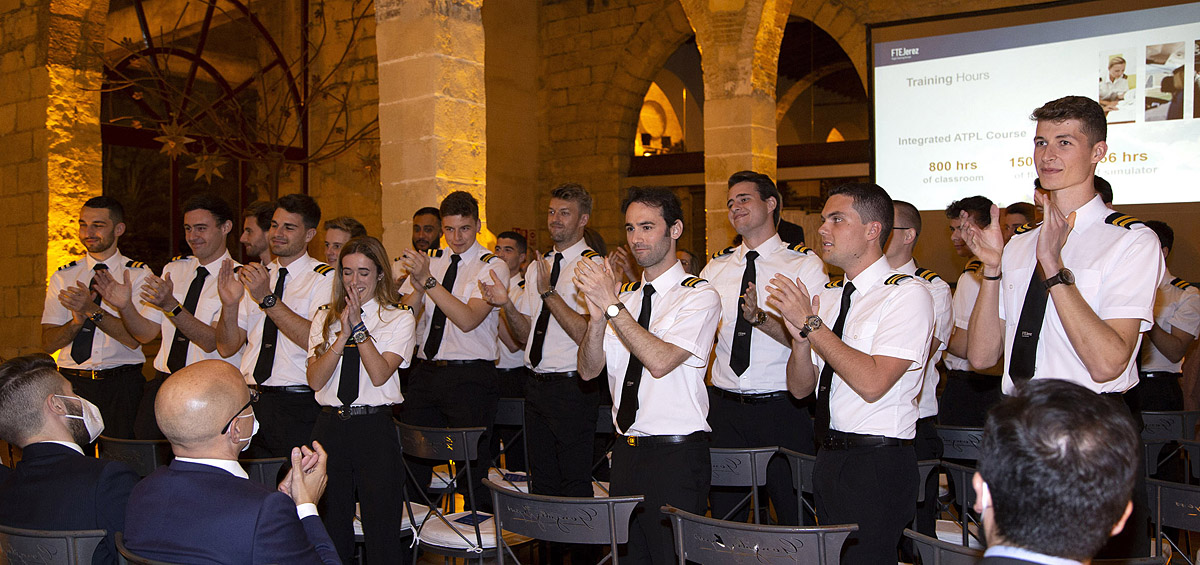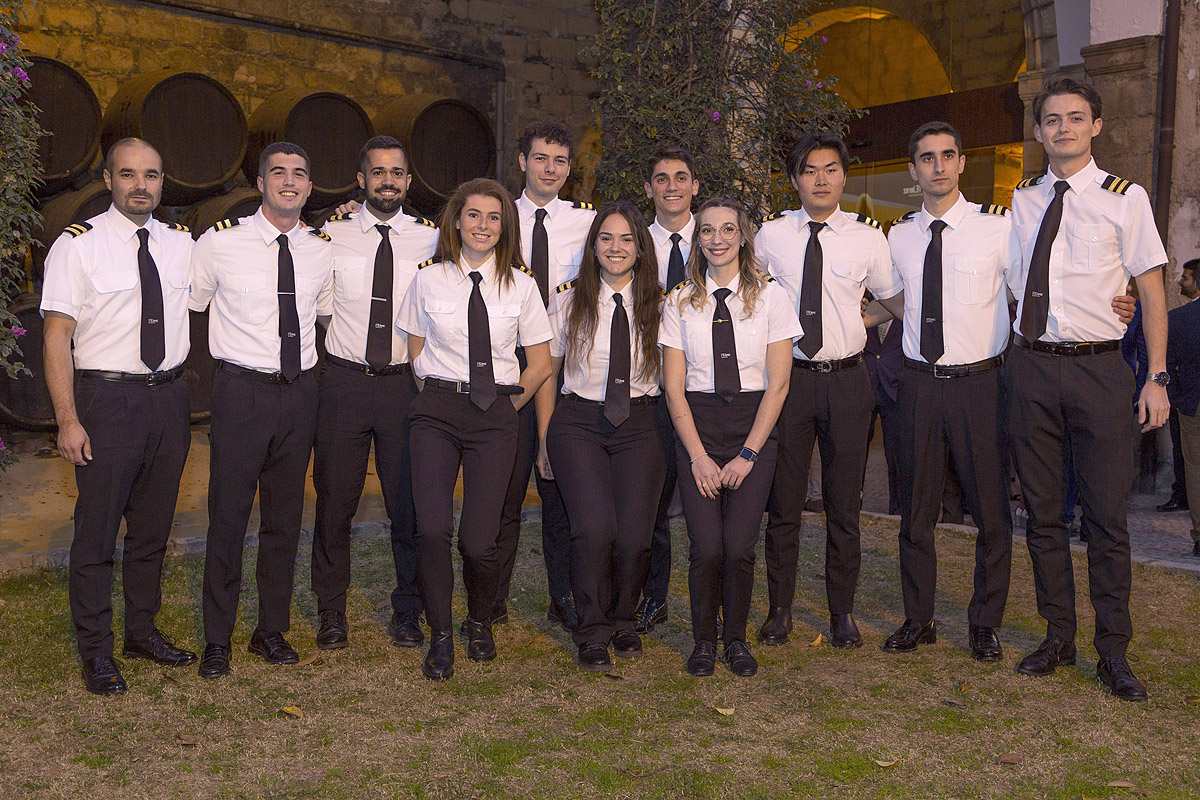 Photo credit: @kekavergara_photo