Last week, coinciding with the local festivities of the popular Feria del Caballo, FTEJerez celebrated the 20th anniversary since the school moved its operation from Prestwick, Sctoland, to its current location in Jerez, Spain.
During this period, over 2,000 airline pilots and 200 air traffic controllers have graduated from Jerez.
For this special occasion, FTEJerez was honoured to share the celebrations with over 50 captains, senior managers and training and recruitment specialists from FTE's main ATC and airline partners, featuring representatives from, amongst others, Aer Lingus, BA, easyJet, Flybe, Thomas Cook, BA CityFlyer, MEA, Volotea, NATS and more. These celebrations were also a fitting scenario in which to present FTE's latest developments, such as the introduction of iPads replacing student's paper manuals, the new A320 simulator and the acquisition a new airfield in Trebujena, only 15 kilometres from FTE's main headquarters.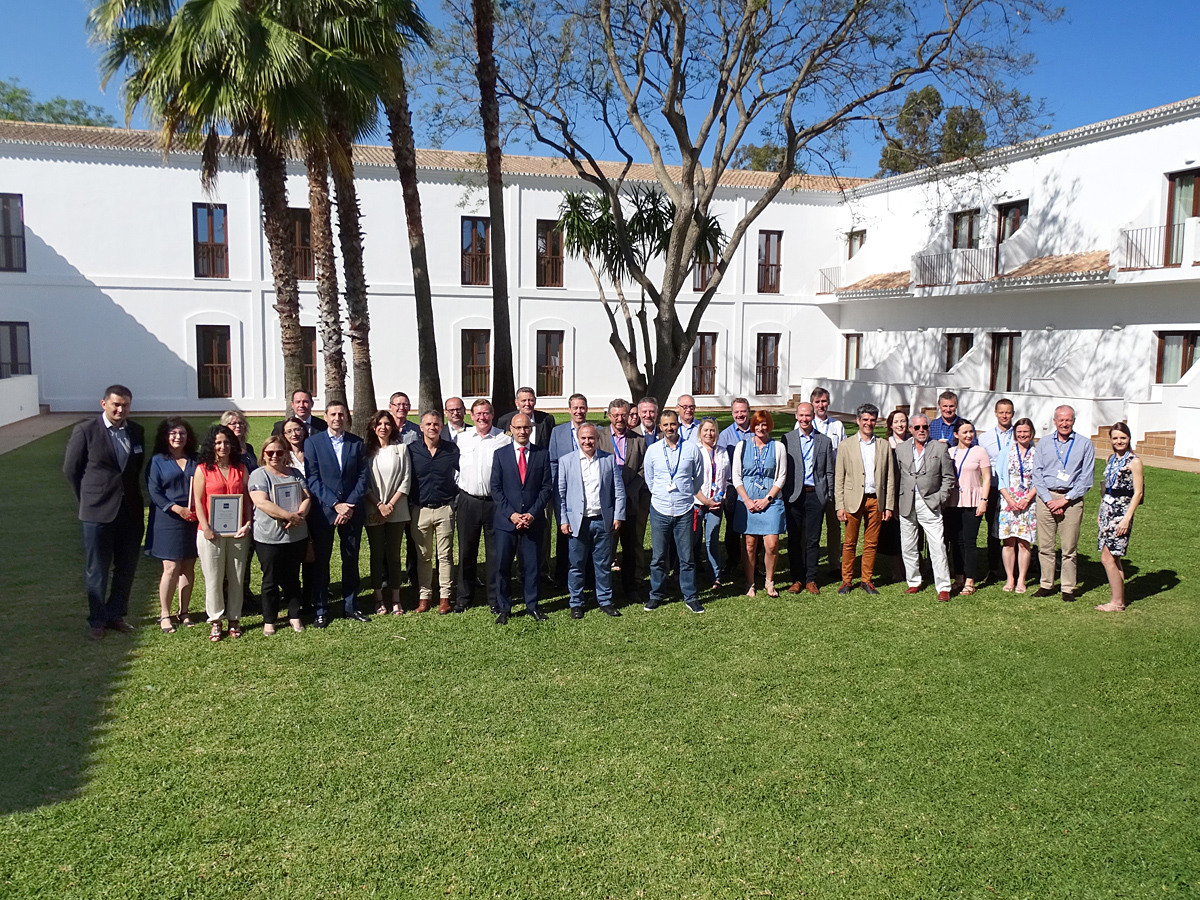 Regarding the latter, Trebujena Aerodrome is a modern facility which operates from Monday to Sunday and features a radio service from sunrise to sunset, an asphalt runway of 800 x 18 meters and a professional team of radio operators providing information to VFR traffic. In addition to this, a large annexing area offers hangars, office space and fantastic facilities to carry out a whole range of aeronautical activities. These new facilities are proving to have a very positive impact on FTE's flight operations, recently establishing a record of 140 touch and goes in one day.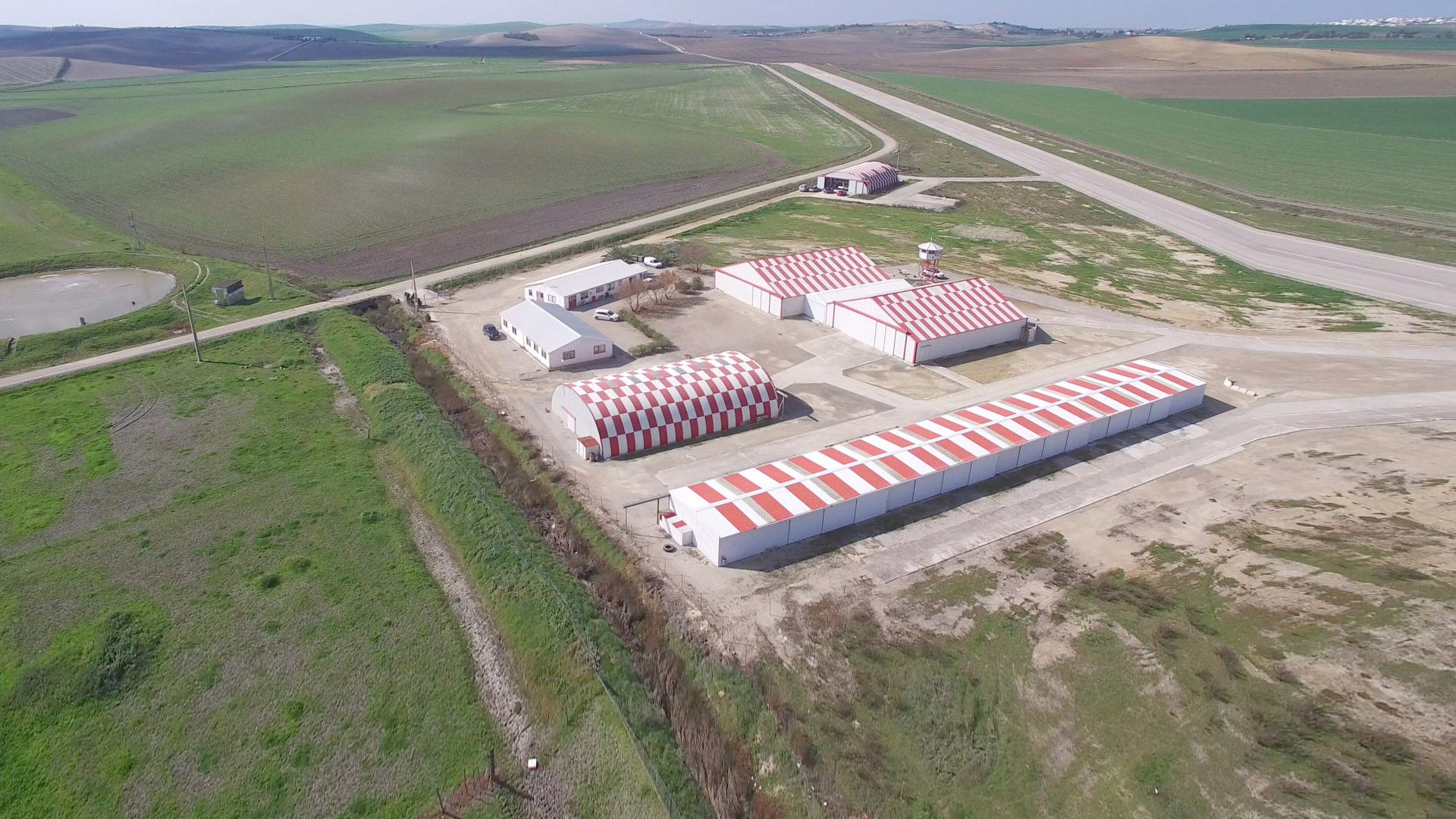 As for the A320 simulator, the MPS FTD 1 Device is located on FTE's main campus and no airside passes are required to access the simulator. With the certification process expected to be completed by the end of May, the simulator's main focus will be to deliver MPL training, although FTEJerez also plans to start delivering Type Ratings later this year.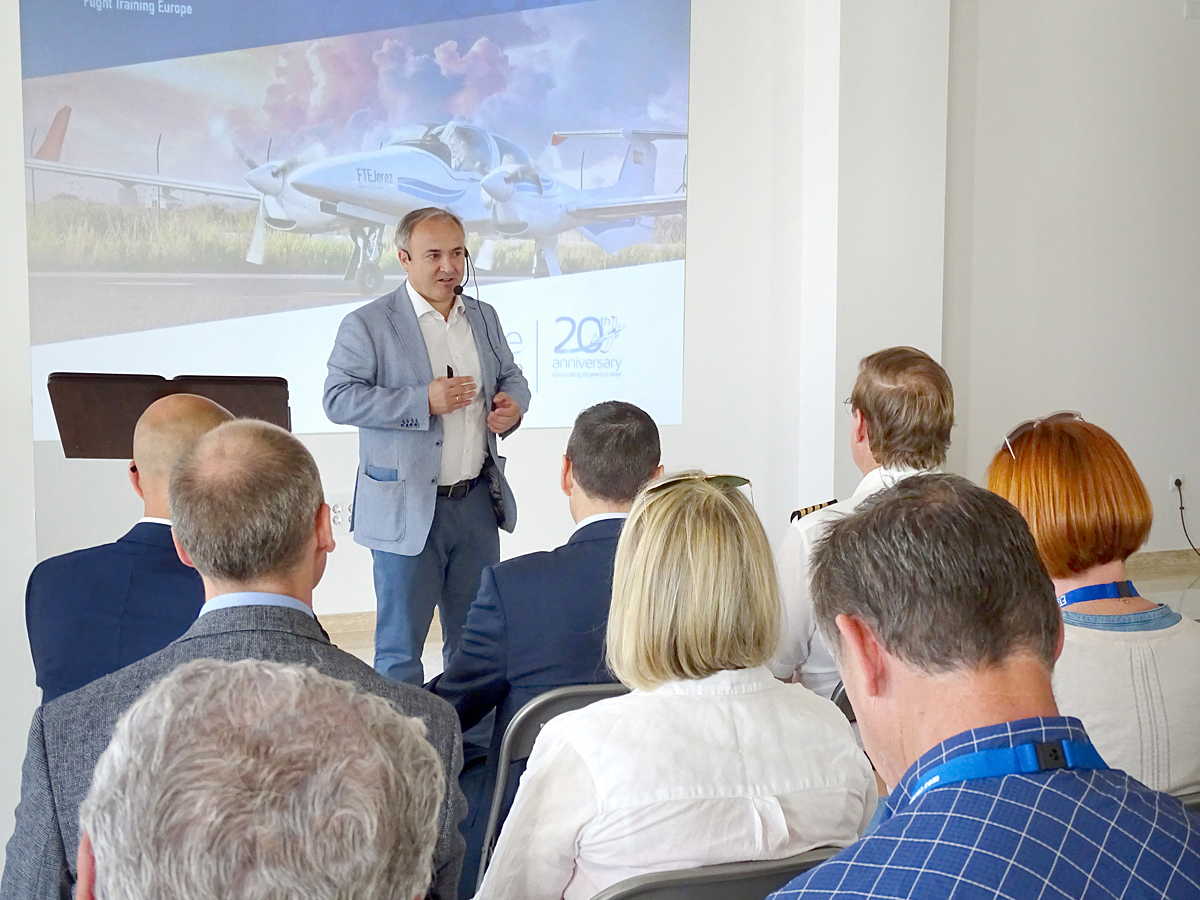 During the event, Oscar Sordo, FTEJerez CEO, also highlighted the school's growth over the last few years, with a special mention to FTE's ATC department, commenting as follows: "In 2011, following the liberalisation of the ATC sector in Spain, we started offering ATC training with only one simulator and a small team. Today, our ATC department relies on a team of over 40 professionals and features 13 simulators, and in the last year alone, we have trained 100 controllers who are joining the main towers and control centres in the UK and Spain".
Finally, further developments were presented, such as the new 'La Parra' facilities, a former 4-star hotel located only half a mile from the main campus, that shall offer nearly 100 rooms and additional leisure facilities.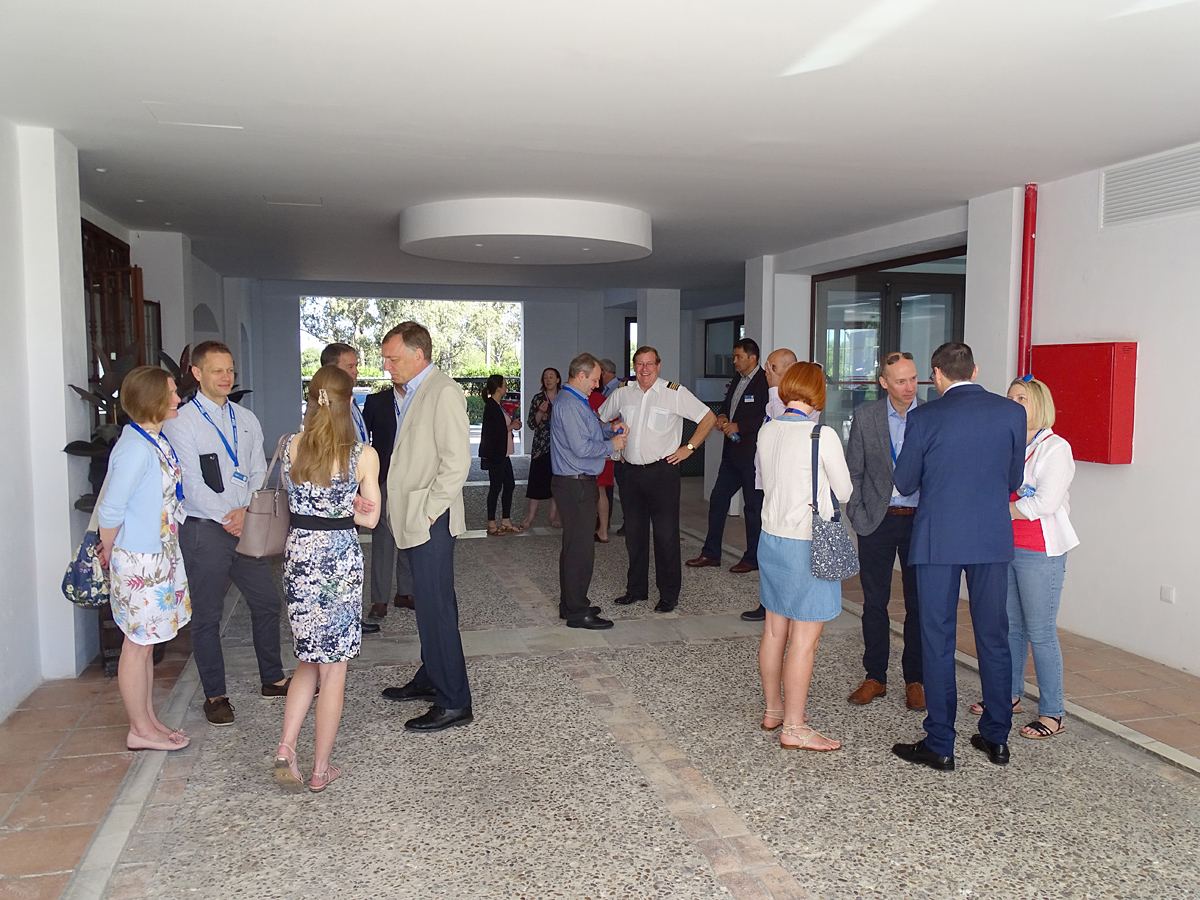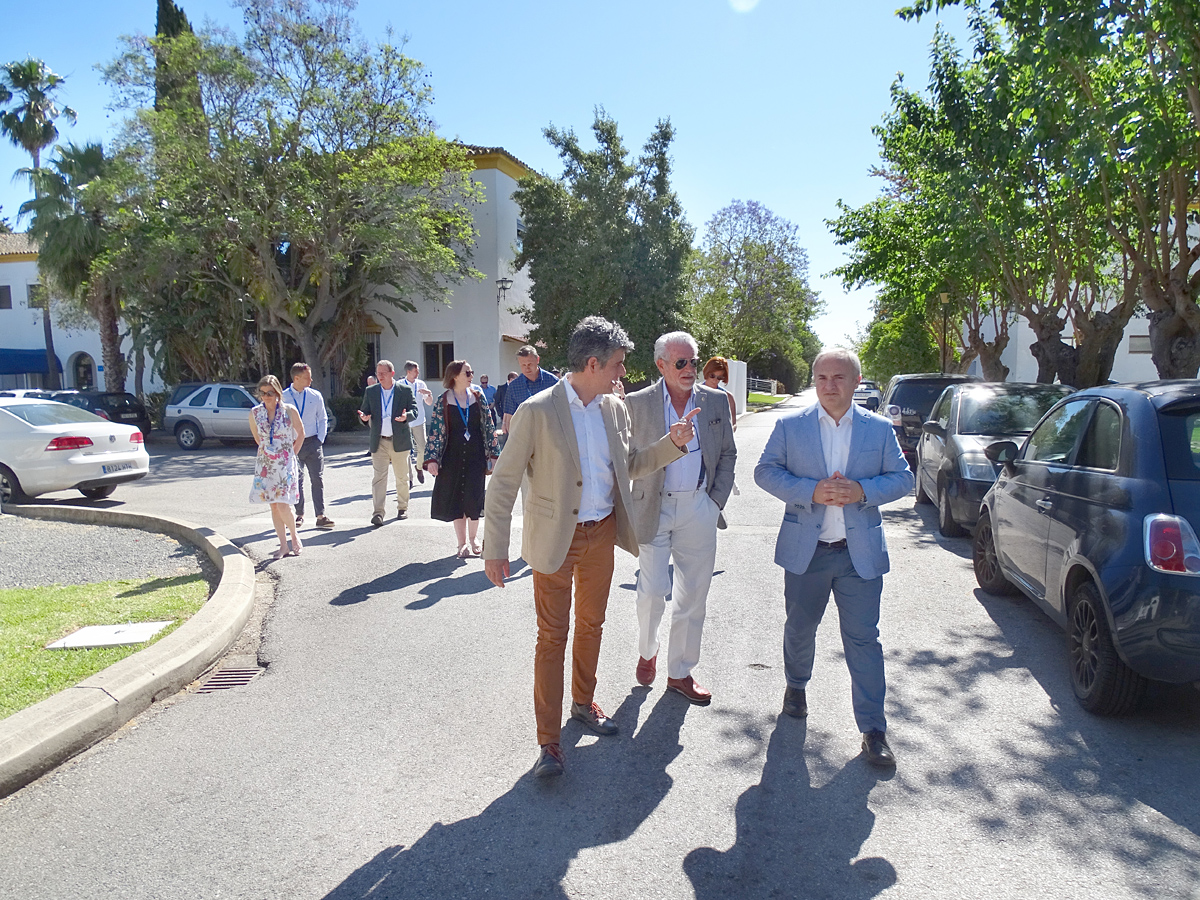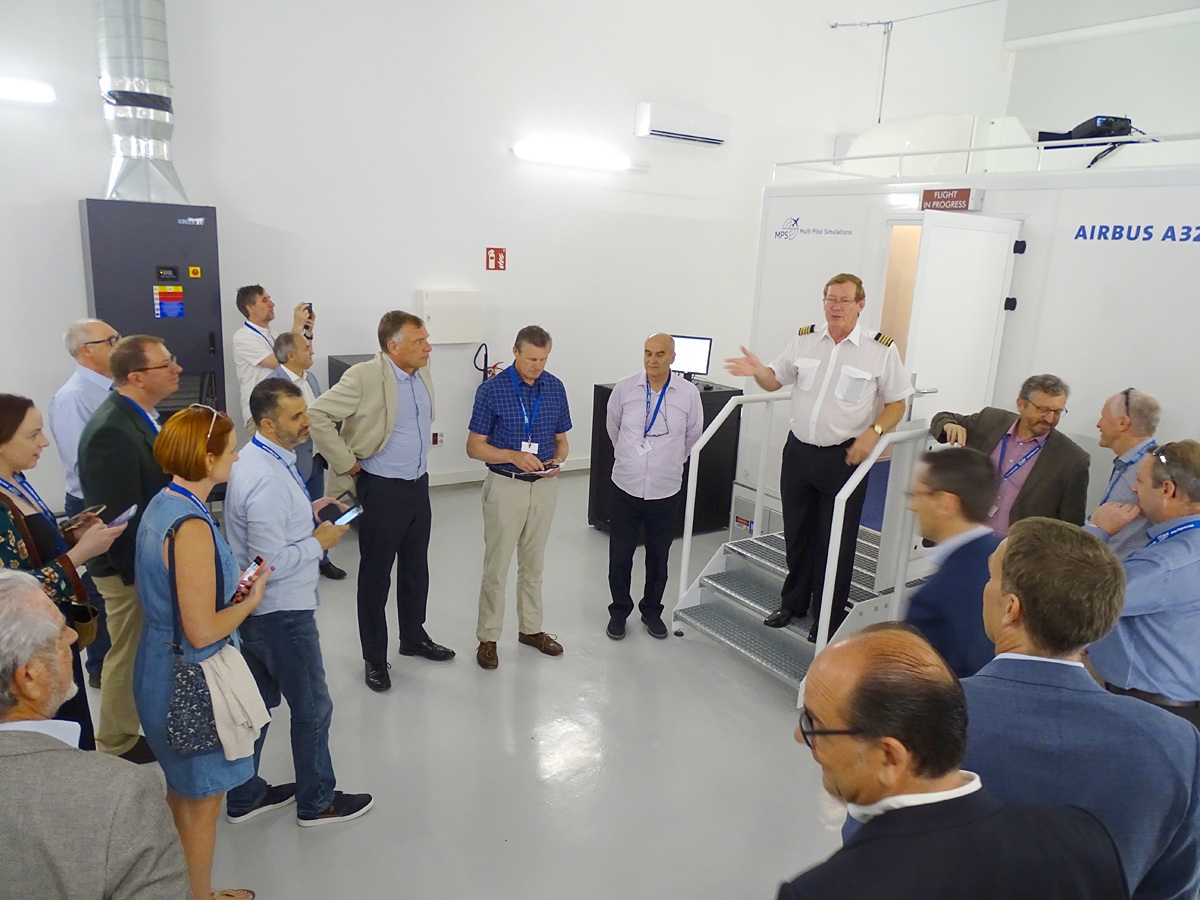 20 years of service Awards
A very special moment during the event came when FTEJerez presented the '20 Years of Service' awards to the longest serving employees, in recognition of their continued support to the company and their contribution to FTE's success. "In such a dynamic and changing industry as aviation, to celebrate our 20th anniversary is an extraordinary achievement which is only possible because our main strength is in our people, who each day deliver outstanding services to our students and customers. It is a pleasure to recognise the longstanding service and dedication of our most senior colleagues, and we look forward to having them in our team for many years to come!" – stated Oscar Sordo.