The following journal depicts the experiences of Fahim Ahmed and Stephen Daly, winners of FTE's ATPL Scholarship, and explains their background and the selection process they faced before landing on campus. This will be the first episode of a series about their progress.
Today they are in Ground School and having just completed their first progress tests, as expected, their results were excellent! But let's learn about their story from the beginning: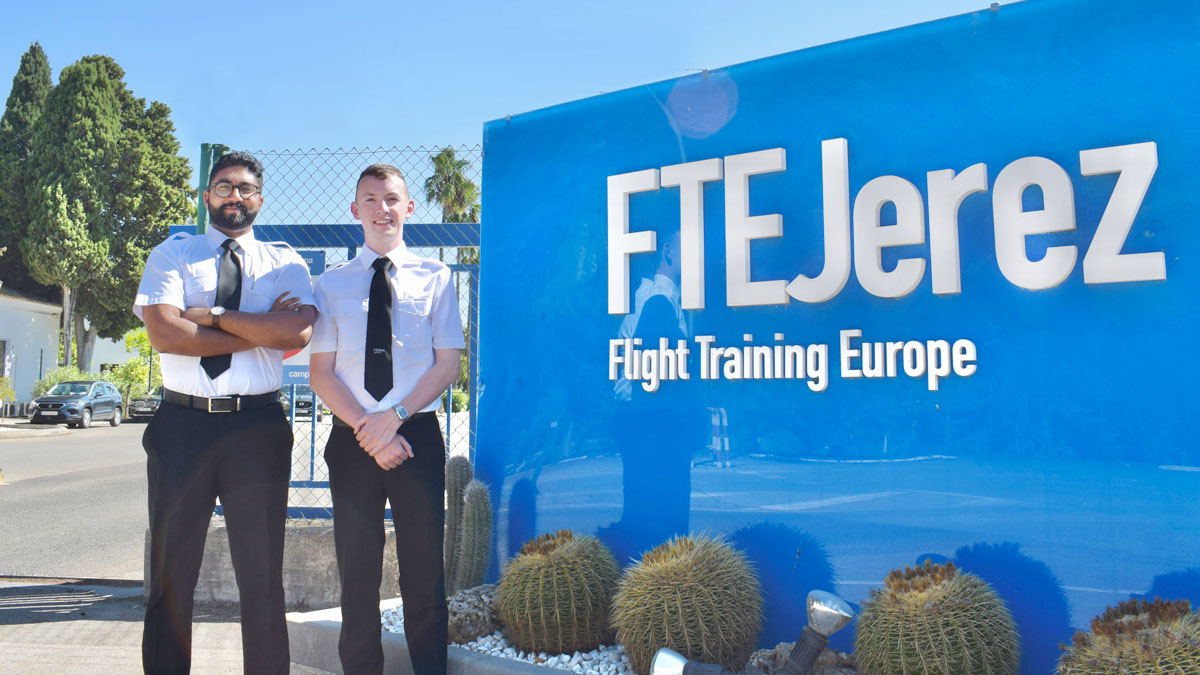 "Hope you're keeping well!
Firstly to introduce ourselves, we are Fahim, 22 years old hailing from the bonnie city of Edinburgh, Scotland, and Stephen, 21 and from a small town in the south-west of Ireland called Kilmallock.
With both Aeronautical Engineering backgrounds and more than a handful in common, allow us to document our journey – both past and present – at FTEJerez. By the way, to address the rumours, we don't share the same toothbrush.
There are two words in our vocabulary that we never thought would apply to us: "integrated" and "FTEJerez". Even typing those words fill us with a great amount of accomplishment and pride, with traces of imposter syndrome. This June concluded a seven-month selection process, in which we were awarded FTEJerez's inaugural fully-funded ATPL Scholarship. To have the opportunity to realise our childhood dream is something that is difficult to articulate in words.
Nevertheless, one of our goals here is to inspire those who are also burdened with an obsession for flight. Each with our own individual motivations, the pair of us lived and breathed aviation from a young age. We used to live vicariously through videos, blogs and experiences of former student pilots, one such being the contents of Aer Lingus' "A Letter from Jerez".
Consequently, we feel indebted to pay this forward: 'each one, teach one', as the old adage goes!.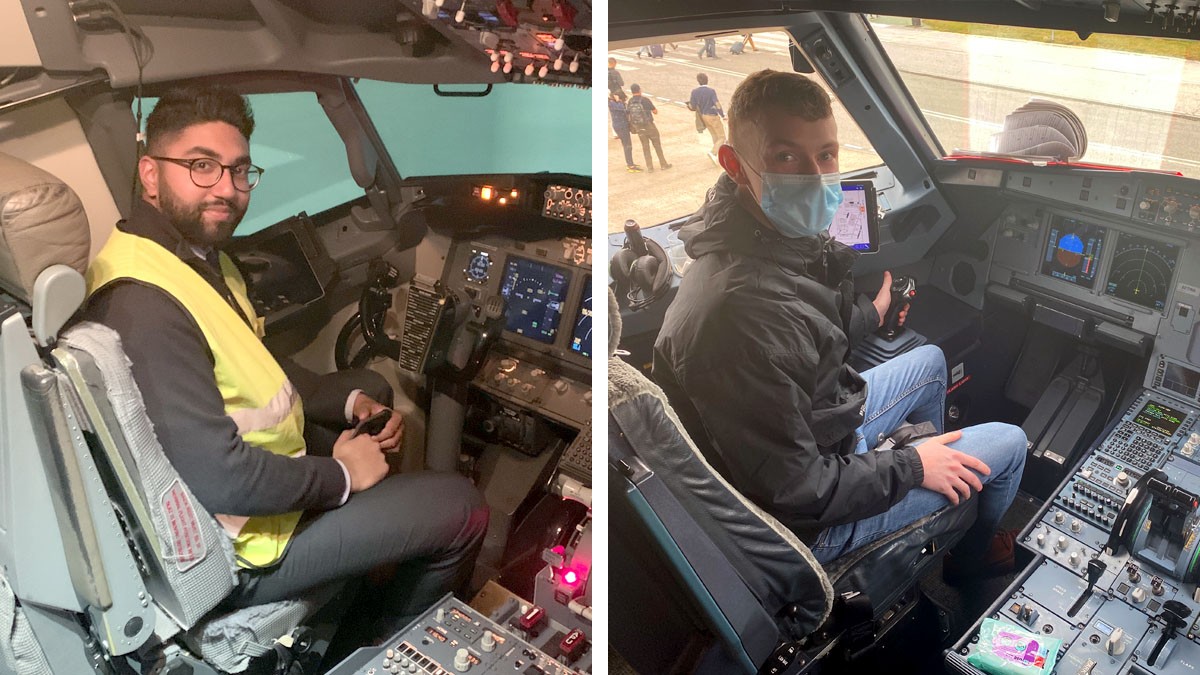 Having first crossed paths in 2018 for a PPL scholarship in London, we both shared our common passion for this profession, and left promises in passing to each other that we'd get there one day. Although separated by only an hours flight (in favourable wind conditions!), a second encounter at the final stage reaffirmed our unspoken 'pact' of our commitment to the cockpit. With scholarships being the sole enabler in our career progression to date, realising this together makes it all the more fulfilling. While the 17th of June concluded the scholarship process, it resumed our convergent journey to the flight deck from 4 years prior.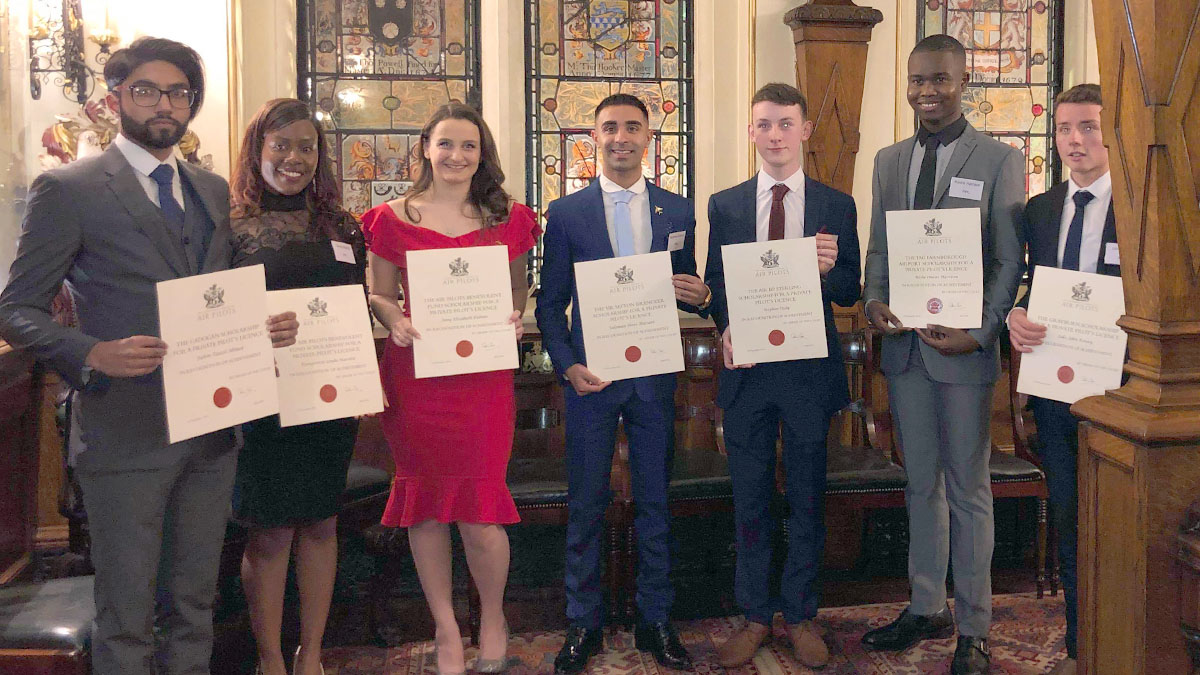 Following the initial application stages, being invited out to the campus to sit the written assessments demonstrated how each one of us was treated like an individual, rather than just a number in the runnings. It was certainly a unique scholarship process, with accommodation and food provided by the school for the duration of our stay.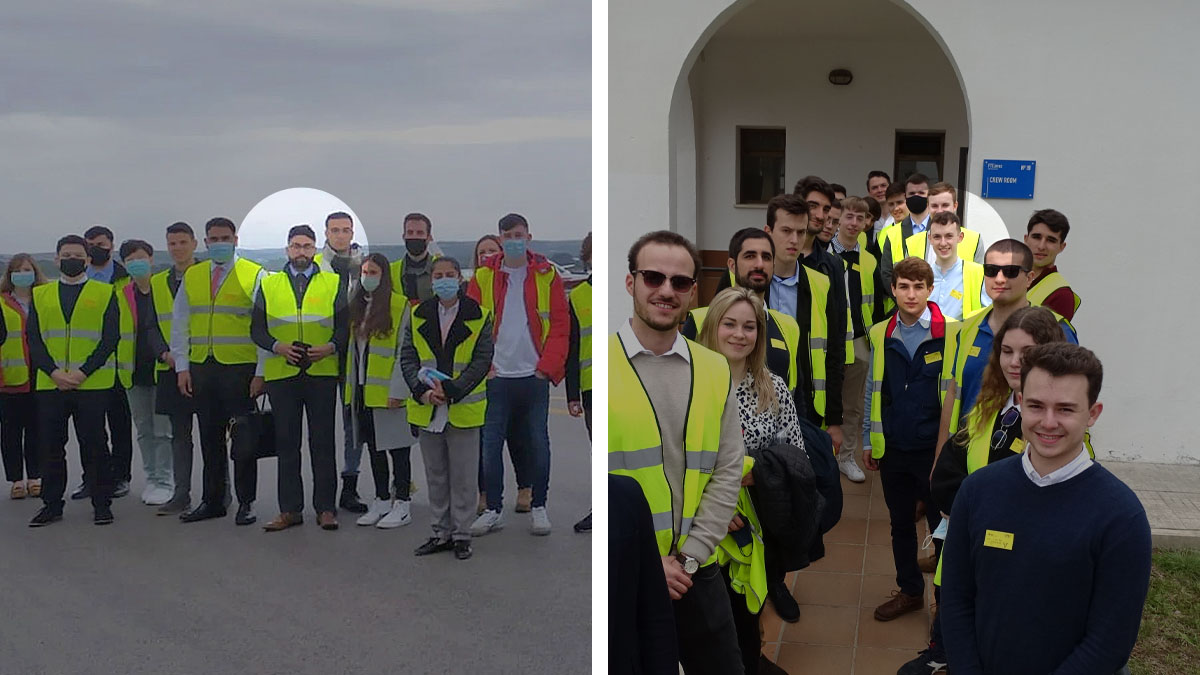 The next stage brought the daunting aptitude tests, sitting them online in the comfort of our own homes, sweating like muffins in an oven.
Then came the final, once again in Jerez. After concluding the group exercises and final interview, we waited in anticipation for the result that was now out of our hands. Finishing off both the week and scholarship process, that Friday is now the most defining day of our lives. Hearing our names called out was a truly life-changing moment and has completely changed the trajectory of our path to the flight-deck.
Then began the three week countdown to wrap up our lives in Scotland and Ireland, obtain Class 1 medical certificates and sort out documents for our move. Living where we lived, our wardrobes lacked clothes suited for the summer, so there was some clothes shopping in order too. Class 1 medicals passed, bags packed and flights booked.
Time to move to Jerez".