The stunning reception hall of the Gonzalez Byass Bodegas in Jerez was the venue for FTEJerez's latest graduation ceremony and gala dinner for some 250 guests.
The 20 graduates of Courses 152 and 153 were cadets from MEA, British Airways, Flybe as well as some self-sponsored cadets.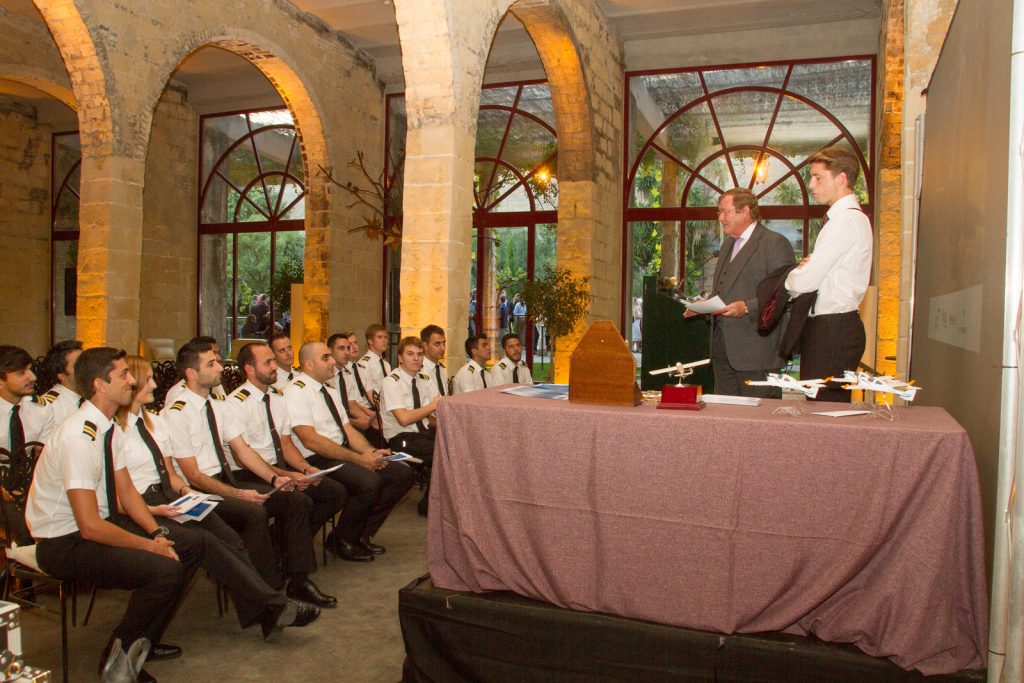 The event also marked the graduation of the 100th Middle East Airlines' (MEA) cadet to graduate from FTEJerez! This remarkable achievement was highlighted by the Guest of Honour at the occasion, Captain Mohamad Hassoun, Director of Operations at MEA, who lauded the long-standing and close relationship between his airline and FTEJerez.
To commemorate the occasion, the MEA cadets planted an olive tree on the FTE campus with the following inscription:
"On behalf of Middle East Airlines – AirLiban "MEA" and its Cadets, this Olive Tree, the symbol of peace and fruitful partnership, was planted in celebration of the graduation of Course 152 and its 100th Cadet "Ibrahim ElKhatib" from FTEJerez – Spain."
We would like to wish FTE's latest graduates every success as they embark on their exciting careers!