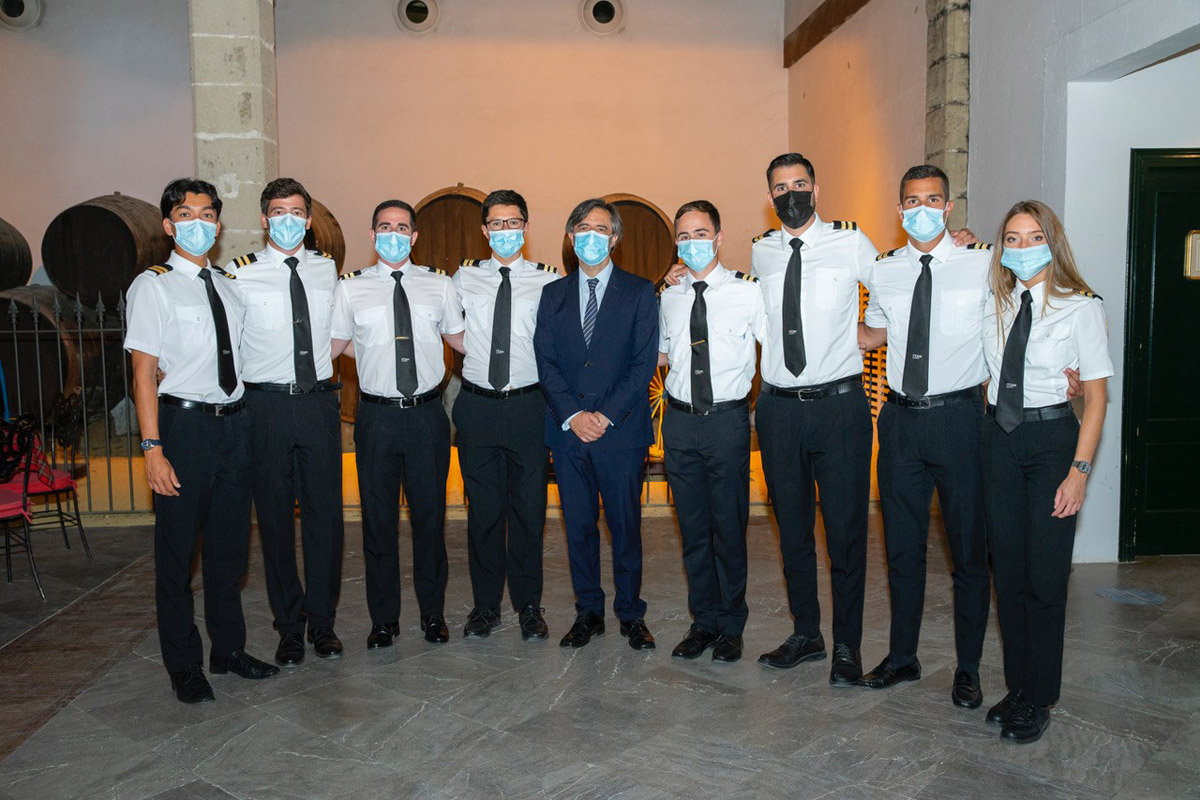 Last Friday 9th June, FTE's courses 204 and 205 enjoyed a graduation ceremony followed by a gala dinner at the emblematic González-Byass bodegas, in Jerez.
Since students returned to campus following lockdown, FTEJerez was forced to cancel these events and cadets completing training had only been able to enjoy, when possible, a wings ceremony on campus. With the approach of the new normality and the relaxation of covid measures, FTEJerez has finally been able to return to the traditional format.
A total of 23 students received their wings during the ceremony. This included self-sponsored students, Iberia cadets and Silver Lining graduates (students who completed FTE's ATPL after transferring from another ATO). As Oscar Sordo, FTEJerez CEO, stated: "This has been a very special occasion since it is the first formal graduation ceremony after the lockdown last year, and, coincidentally, it was also the graduation of the first 8 cadets sponsored by Iberia as part of the 'Iberia Cadetes' programme".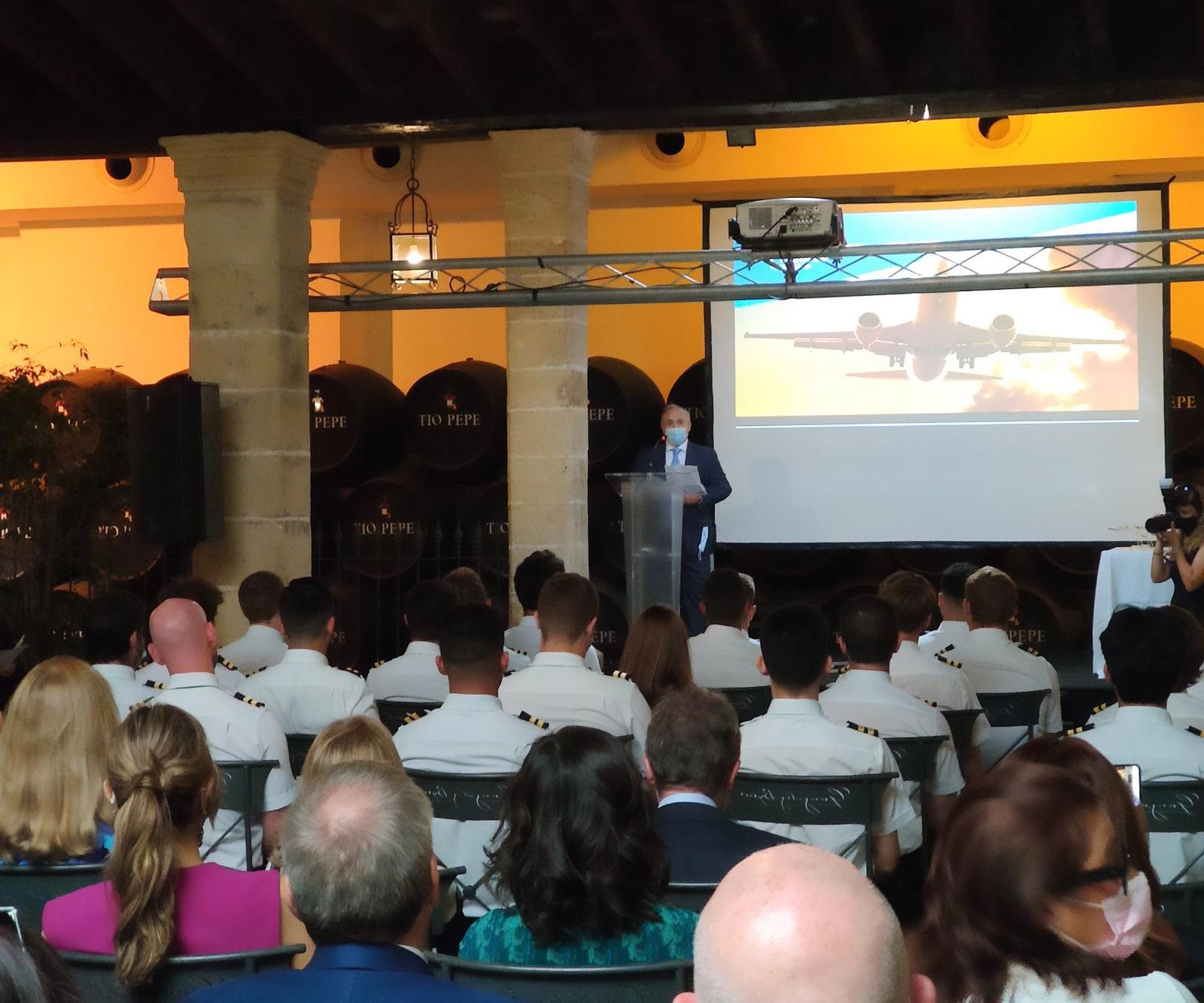 For the occasion, FTEJerez had the pleasure of welcoming Captain José Luis del Valle, Fleet Manager Short & Medium Haul, Iberia, who delivered a highly motivating speech, addressing the graduates as "colleagues and fellow airline pilots" and commending the graduates for their achievement, especially in the current scenario, as he also reminded them that despite the current circumstances, they have "become pilots for life" and that the industry will recover.
During the ceremony, Captain del Valle presented trophies to Ignacio Fernández, from course 204, and Miguel Chapa, from course 205, who received the Vic Swanepoel Trophy for 'Best Performance in Ground Training', and to Sam Tomlin, course 204, and Christopher Nickson, from course 205, who received the Derek Smith Trophy for 'Best Performance as a Pilot'.
In the same line as Captain del Valle, who was positive regarding the future of aviation, Oscar Sordo, FTEJerez CEO, also shared the same view, thanking Iberia for their long-term view regarding the Iberia cadet programme and expressing the academy's commitment to assist all the graduating students with their career objectives. "Our responsibility with all of you does not end tonight – it will end once you have secured a job with an airline" – said Mr. Sordo. Following his speech, he expressed FTE's intention to celebrate a graduation ceremony for all the students who completed training during the pandemic when restrictions did not allow to celebrate them in the current format.
The staff of FTEJerez would like to congratulate our latest graduates and wish them everything of the best as they commence their respective careers.