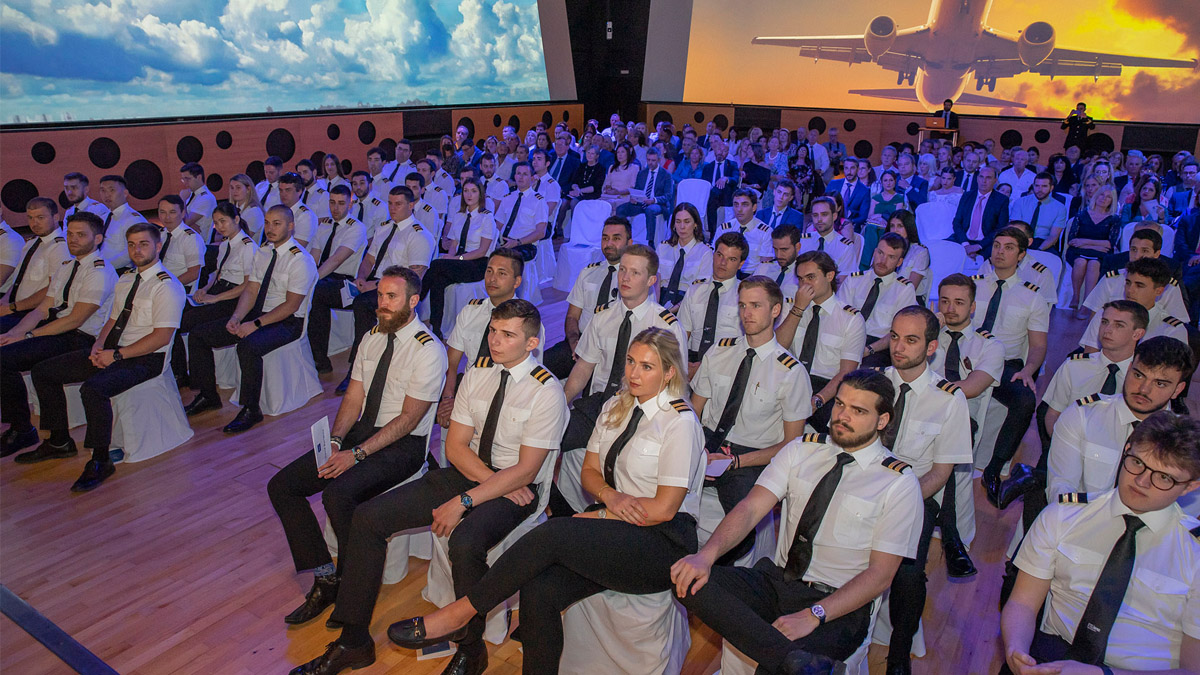 FTEJerez held a very special graduation ceremony on Friday, May 6, at the beautiful venue Los Museos de la Atalaya. Over sixty students from courses 192 to 204 returned to Jerez to receive their wings. These students completed their training during the pandemic, when events were not allowed due to health and safety regulations. During this period over 100 students completed their training in Jerez. With some of them already working for airlines, which shows the recovery of the sector, finally a total of 64 students were able to return to Jerez for such an important occasion, enjoying the recognition of their effort together with their loved ones and classmates.
The group of graduates, from thirteen different nationalities, included self-sponsored students, as well as cadets from the airlines Air Astana, Aer Lingus, Middle East Airlines, Air Europa Express, Volotea and Iberia. Representing the latter, guest of honour Captain José Luis del Valle, Iberia's Short /Medium Haul Fleet Manager, mentioned during his speech that: "I am pleased to share the good news: the industry is reactivating. We are incorporating new aircraft and we hope that soon we will be able to start employing our cadets." 
Oscar Sordo, CEO of FTEJerez, highlighted during the opening speech of the event the enormous effort that all the students had to make during their training due to the difficulties of the pandemic and the stress because of the uncertainty surrounding the industry. "Flight bookings for this summer point to a clear recovery of the industry. In the coming months there will be many airlines that will need to expand their workforce and great opportunities will once again open up for our cadets." –  said Oscar Sordo.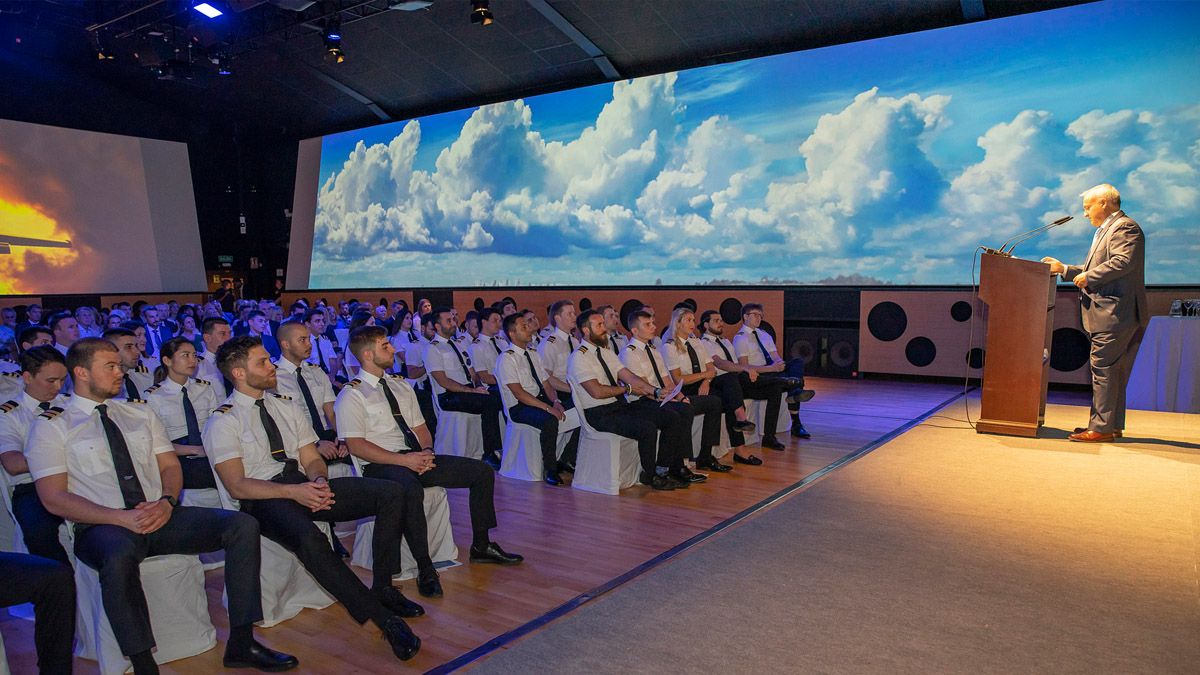 The cadets were also able to celebrate their graduation during the first weekend of the 'Feria de Jerez', a unique local event which they missed out on due to the pandemic. In addition, FTEJerez has offered accommodation to graduates and their families at its new facilities next to the airport, the Hotel La Parra.
Alexander El Khawaja, one of the graduating cadets, following the ceremony mentioned that: "After a challenging two years with 800 hours of ground school, 200 flying hours, and a Covid pandemic; it was great to celebrate this milestone with friends, family, and FTE's staff and management. With the aviation industry on the road to recovery, this reunion reinstalled hope that each and every one who started this journey at FTEJerez will land a job in the right seat at the right time."
After the ceremony, the guests enjoyed a gala dinner in the venue's Atalaya Gardens as the finishing touch of an unforgettable night.