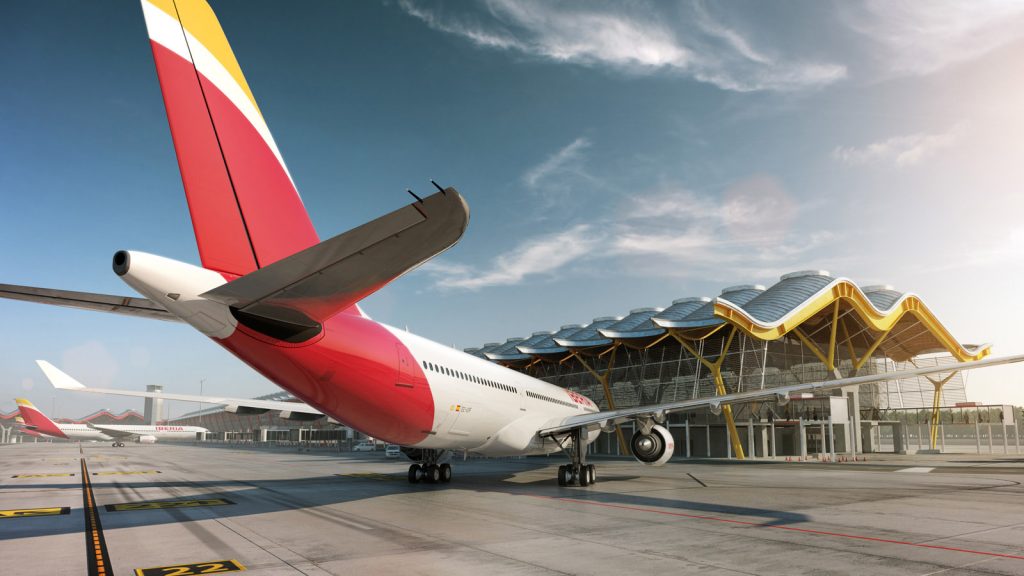 In November 2017 Iberia launched its first Iberia AFOP, with an aim to train the future pilots of the airline. The first batch of selected candidates commenced training in Jerez in early 2018. Following the success of the first programme, Iberia, Spain's flag carrier, has announced a new edition of the mentored airline pilot scheme, the Iberia AFOP, in partnership with FTEJerez.
This programme will be selecting up to 40 top-end candidates to commence training in Jerez in November 2018 and the first quarter of 2019.
Successful candidates that complete to an adequate standard both FTE's ATPL course, the Airline First Officer Programme, and an Iberia type rating will join the airline as first officers.
Following the announcement, Oscar Sordo, FTEJerez CEO, commented that "we are proud of the fact that Iberia has decided to renew its trust in FTEJerez as the training provider for their future pilots. Not only does this announcement confirm that our training continues to attract the main European airlines, it also consolidates the Iberia AFOP as one of the best airline pilot training pathways in Spain".
Captain Jorge Vilar, Iberia Head of Training, also said that "our company growth plans and the arrival of new generation aircraft, such as the A350, significantly increase our pilot recruitment. These pilots must meet Iberia's exacting standards and to achieve this, FTEJerez is a natural choice".
Full details of this programme, including requirements and an online application form can be found here: www.ftejerez.com/iberia.

En noviembre de 2017, Iberia llevó a cabo la primera convocatoria de su programa de cadetes Iberia AFOP (Airline First Officer Programme), dirigido a formar a los futuros pilotos de la aerolínea. Los primeros cadetes comenzaron su formación en FTEJerez a principios de 2018. Tras el éxito de la primera convocatoria, la principal aerolínea española, Iberia, ha anunciado la apertura de una nueva convocatoria de su programa de cadetes con FTEJerez, proveedor oficial de formación de los futuros pilotos de la compañía.
Esta convocatoria se mantendrá abierta hasta seleccionar junto a FTEJerez a los mejores candidatos que completarán las cerca de 40 plazas que Iberia planea cubrir durante el último trimestre del presente año y el primer trimestre de 2019.
Al igual que en la primera edición, los candidatos seleccionados que completen con éxito tanto su formación de piloto de línea aérea en FTEJerez como una habilitación de tipo con Iberia al finalizar su curso, podrán incorporarse como copilotos a la compañía en función de las necesidades de personal de la misma.
Tras el anuncio oficial, Óscar Sordo, CEO de FTEJerez, comentó que "es un orgullo para nosotros que Iberia haya decidido ampliar y renovar su confianza en FTEJerez para la formación de sus futuros pilotos. Este anuncio no solo confirma que nuestro modelo formativo sigue siendo una garantía para las principales aerolíneas europeas, sino además, consolida el programa Iberia AFOP como una de las mejores opciones en España parar formarse como piloto profesional".
El comandante Jorge Vilar, Director de Entrenamiento de Tripulaciones de Iberia, declaró que: "Nuestros planes de crecimiento y la llegada de aviones de nueva generación, como los A350, hace que se incrementen nuestras necesidades de pilotos que, como hasta ahora, han de cumplir con los más altos estándares de calidad y preparación. Para ello, la escuela FTEJerez es nuestro socio natural"
Los detalles de este programa, así como los requisitos y el formulario de solicitud están ya publicados en www.ftejerez.com/iberia.