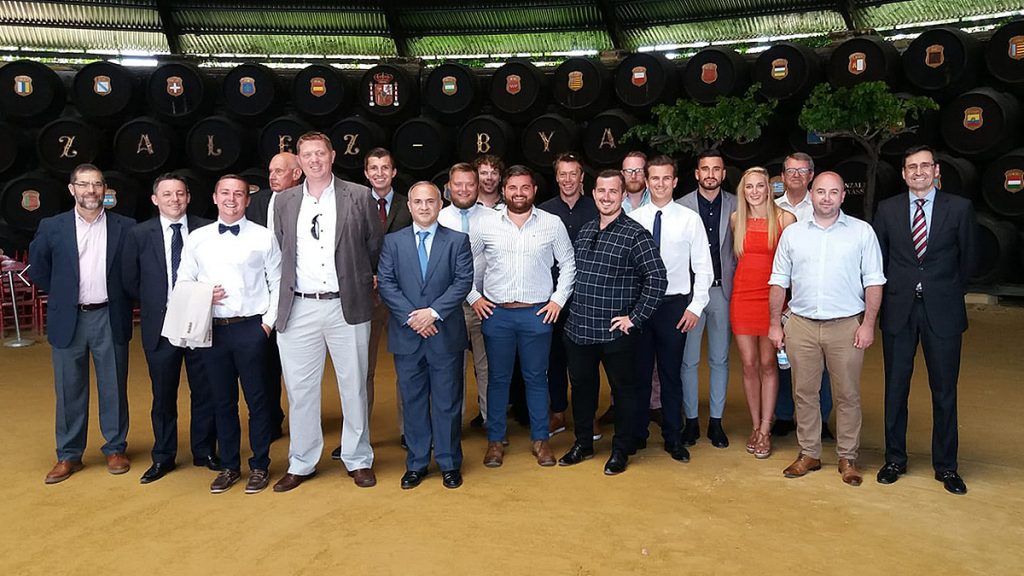 On Friday 15th June, FTEJerez celebrated the graduation of 11 students. This milestone is significant as FTEJerez becomes the first non UK-based training provider to deliver ATC courses to NATS cadets.
Gavin Phelan, NATS Head of Training Strategy, joined the graduates as guest of honour at the ceremony celebrated at the emblematic Gonzalez-Byass winery in Jerez. The 11 students, sponsored by the British ANSP, commenced their training in February and trained to receive their basic and APS training at FTEJerez.
Following their training in Spain, the graduates will be joining their new positions at Swanwick control centre in the UK, one of the most complex and demanding in Europe as it manages traffic departing and arriving at Heathrow, Gatwick and London City airports amongst others. Following this first group's graduation, a further 26 students selected by NATS will join FTEJerez for a 21-week Basic & ACS.
FTE's ATC department has relentlessly continued to grow since 2011 and to further enhance the ATC equipment to sustain the division's growth by means of new partnerships, an Advanced Simulator Centre was established at FTE's campus.
This centre features 4 radar positions, 8 pseudo-pilot positions and will have the capacity to further expand to 4 more radar positions as and when it may be required. These simulators are state-of-the-art devices that replicate a real control centre's equipment.