FTEJerez selected by the Spanish flag carrier as the official flight training provider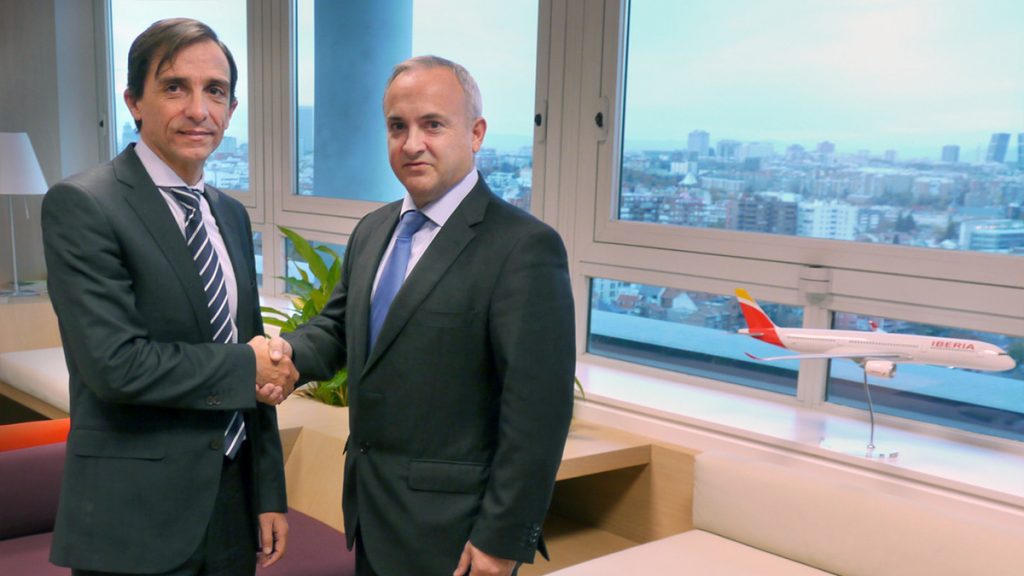 It is with great pleasure that FTEJerez can announce that Iberia has appointed the academy as the official flight training provider of the airline's future pilots. Established in 1927 and now serving over a hundred destinations across 48 countries, Iberia is Spain's most important airline and the leading airline between Europe and Latin America. In 2016, Iberia was the most on-time airline in the world.
In this new Mentored Airline Pilot Scheme, selected candidates will commence their training at FTEJerez in early 2018 joining FTE's AFOP (Airline First Officer Programme). Following 62 weeks of training in Jerez, the graduates will transition to an Airbus type rating and first officer role with the airline on successful completion of their course.
Following the announcement, FTEJerez CEO, Oscar Sordo, commented as follows: "We are extremely proud of Iberia's decision to entrust FTEJerez with the training of the airline's next generation first officers and future captains. We also view it as fitting recognition by the Spanish flag carrier of the high quality training provided by FTEJerez. It also indicates that our track record in the industry and the milestones we have achieved over the past three decades continue to attract some of the world's leading airlines. We look forward to build on the trust and existing good relationship between Iberia and FTEJerez in the months and years to come".
Captain Jorge Vilar, Head of Training at Iberia, stated: "One of Iberia's most distinguishing values is that we have always taken pride in counting on the most well-prepared professionals in the industry. As we wish to continue doing so in the future, the quality of training provided by FTEJerez ensures the exacting standards that Iberia demands".
Successful candidates will be joining trainee pilots from all over the world and cadets from a wide range of international airlines. The Iberia AFOP will be opening for application on the 27th November. Further details can be found on FTE's website www.ftejerez.com/iberia.