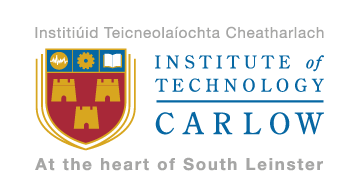 IT Carlow
IT Carlow has been proactive in the development of aerospace related programmes over the last two decades, such as the EASA approved Bachelor of Engineering in Aircraft Systems, attracting students from over 27 countries. In addition, IT Carlow has been chosen as 'The Sunday Times Institute of Technology of the year 2014' and 'Best Aviation Academic Education' at the 'Aviation Industry Awards 2015', amongst other accolades.
This is why FTEJerez has chosen the Institute of Technology Carlow, Ireland, as its third level educational partner to deliver a B.Sc in Pilot Studies.
The degree is the result of close work with the airline industry, developing a new degree that meets the industry's needs and expectations. Both institutions are pleased to present a programme which, after successful completion of 2 intensive semesters at IT Carlow, will not only add a formal recognition to your EASA ATPL but, unlike other degree programmes, will also deliver real academic value and further quality training that is truly appreciated by the industry's main employers.
Direct entry to this programme is currently exclusive to FTEJerez students and pilots flying for FTEJerez's airline partners. External graduates holding a valid frozen ATPL are welcome to apply, subject to FTEJerez and IT Carlow's approval.
Download here further information about the courses at IT Carlow in this PDF Document.
Download the PDF