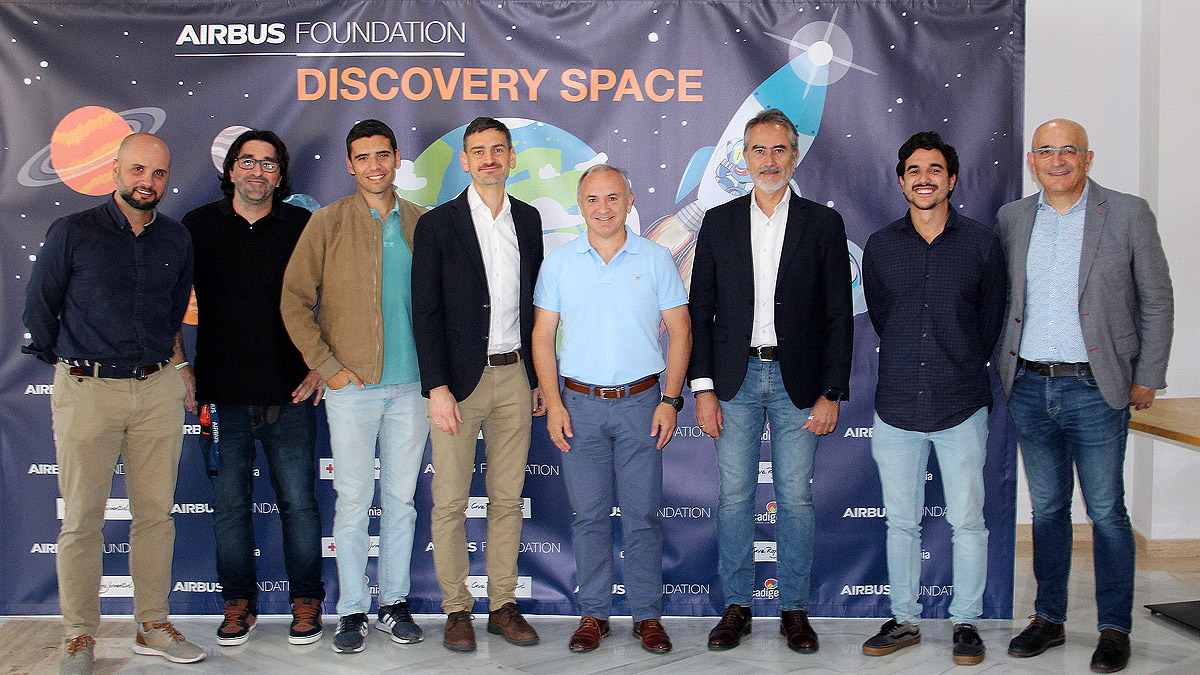 This week, we had the pleasure of hosting the Discovery Space event of the Airbus Foundation in cooperation with the Spanish Red Cross.
This event is aimed at inspiring teenagers through the wonders of science and aviation. A group of students from two local high schools participated in a series of engaging experiments on campus, they learned about sustainability and discovered the fascinating professions the aviation industry has to offer.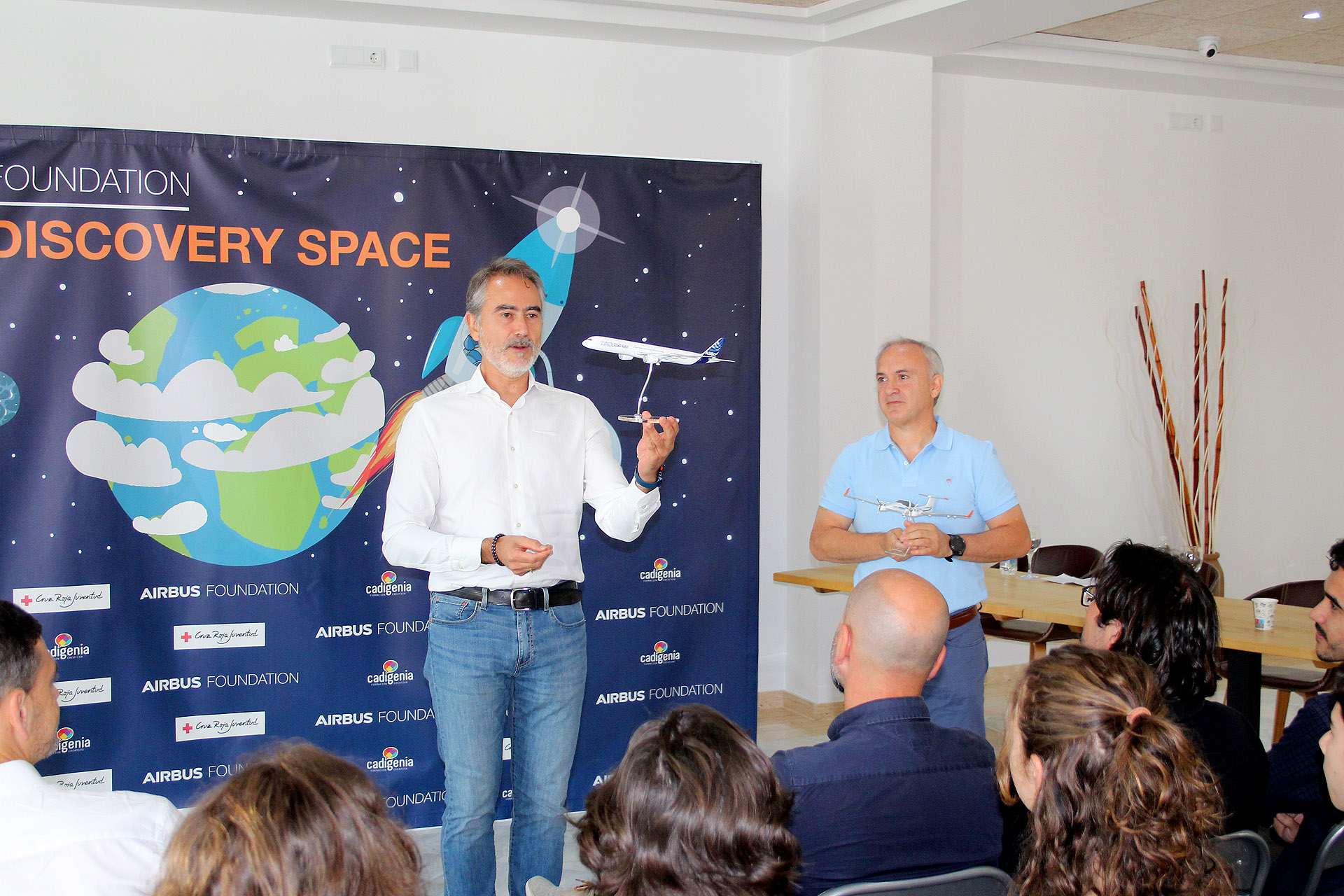 During the event we enjoyed the presence of Ricardo Rojas, President of Airbus Spain, Juan Ignacio Castro, Head of Aerostructures Programmes at Airbus Defence and Space and Oscar Sordo, FTEJerez CEO, who shared their personal, academic and professional journey with the students and their view of the important role sustainability plays looking into the future.