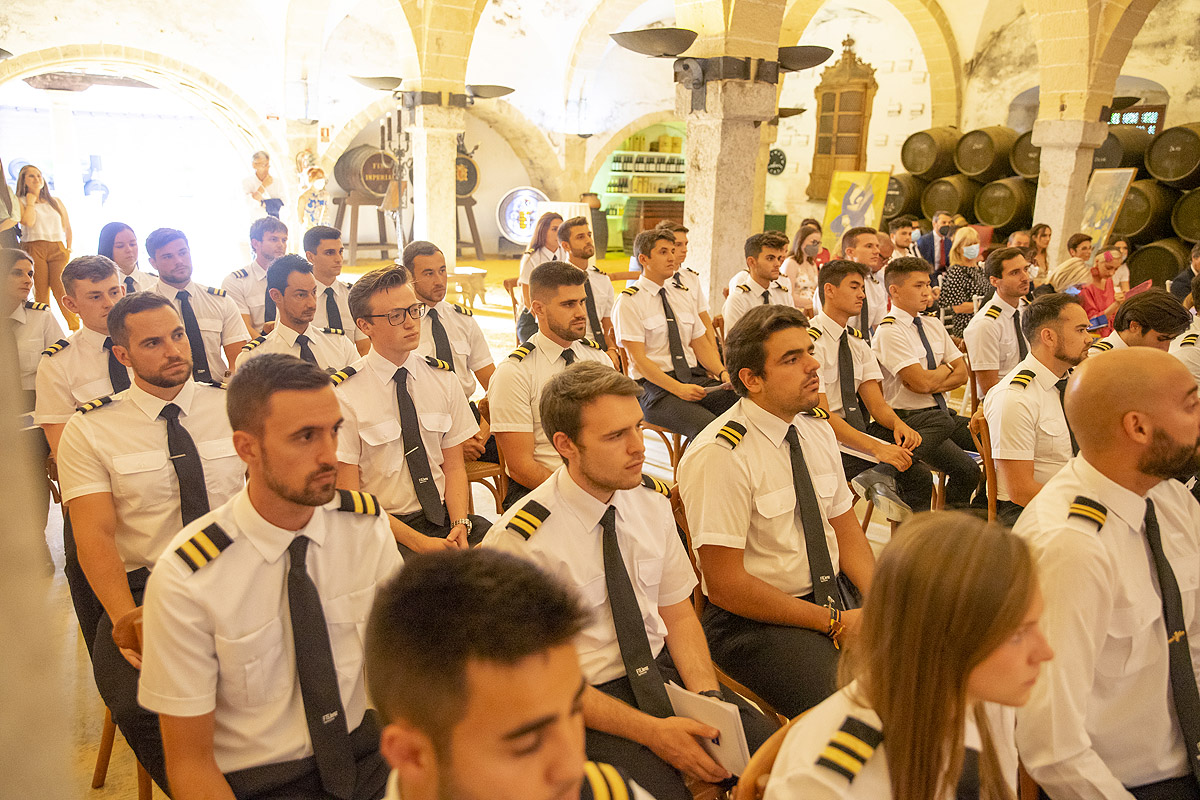 FTE's courses 206 and 207 enjoyed a graduation ceremony followed by a gala dinner at the Diez Mérito Bodegas last 23rd July, in Jerez.
During this ceremony, 33 cadets of 5 nationalities -France, Italy, Kazakhstan, Spain and UK- were awarded their golden wings. Among them, 4 cadets were sponsored by the flag carrier of Kazakhstan, Air Astana, and 10 by Iberia.
We could enjoy the company of Captain Rafael Jiménez Hoyos, Chief Operating Officer of Iberia, as our guest of honor.
Oscar Sordo, FTEJerez CEO, stated "We would like to thank Captain Rafa Hoyos not only for his time with us, but also for sharing his bright message of optimism and positive future to come in aviation during these days of pandemic."