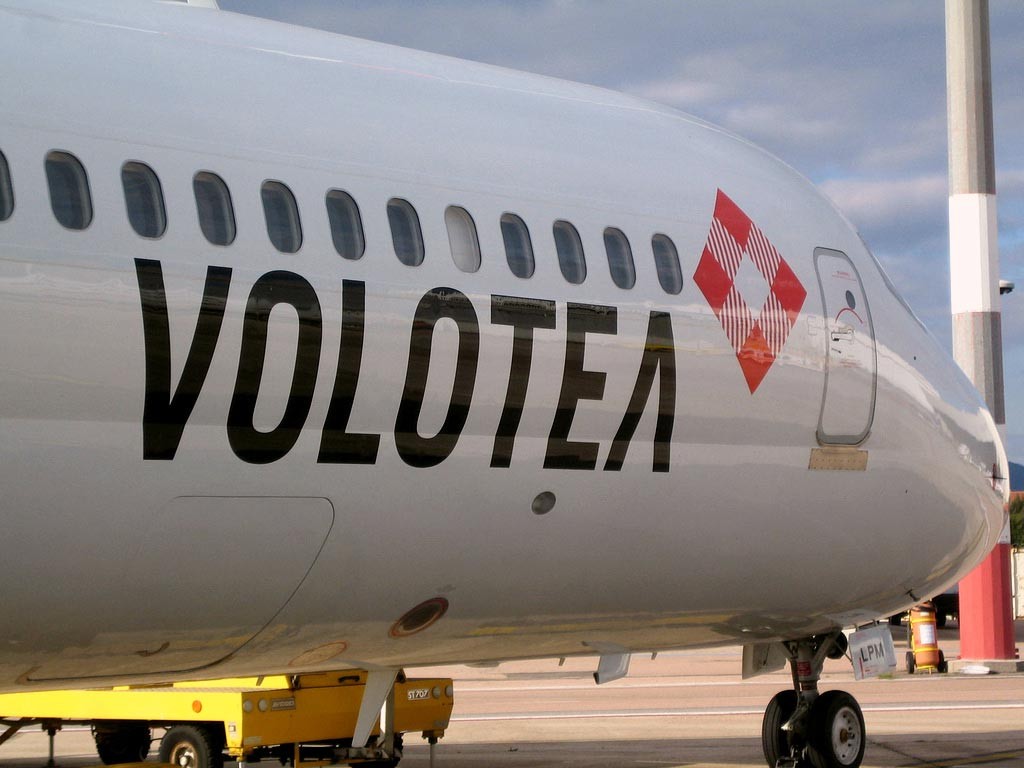 FTEJerez is proud to announce that we have been chosen by Barcelona based Volotea to train the airline's cadet pilots.
This agreement follows on the partnership between Volotea and FTEJerez  that was concluded in October 2012 in terms of which the Jerez based airline pilot training academy was chosen to periodically provide the airline with a number of FTEJerez graduates for employment with the company.
Volotea is one of Europe's young, dynamic and fast growing airlines currently serving 52 destinations, mostly small and medium sized cities in Europe, always with direct, non-stop flights.
In terms of this historic agreement signed in Barcelona this week between Volotea's Director of Operations, Captain Gianfranco Giacchetti and FTEJerez CEO Oscar Sordo, the first group of 6 self-sponsored cadet pilots will commence their training in Jerez in October 2014. The young cadet pilots and future Volotea captains will be jointly selected by FTEJerez and Volotea over the next few weeks and should be ready to commence their role as fully qualified Volotea Second Officers around April 2016.
Once they commence their pilot training course in Jerez the cadets' progress will be closely monitored by a designated Volotea liaison pilot.
Volotea's choice of FTEJerez  as training institution for the airline's future captains, is further proof of the high regard the international aviation community has for the quality training FTEJerez provides.  Volotea  joins  a long list of leading international airlines entrusting FTEJerez with the training of their cadet pilots. Current clients training their cadets at FTEJerez include British Airways, Emirates, Aer Lingus, Air Astana, BA City Flyer, Flybe and Middle East Airlines, to name but a few.
FTEJerez CEO Oscar Sordo commented as follows: "We are extremely pleased with our existing partnership and now this training agreement with Volotea.  This is great news for the college, and it presents a huge opportunity to aspiring pilots to be selected to join a dynamic airline such as Volotea."
Following the agreement, Captain Gianfranco Giacchetti of Volotea stated that: "We are very happy to extend our cooperation with one of the global leaders in aviation training. The joint FTEJerez and Volotea cadet pilot programme reinforces our commitment to maintain a continuous growth based on high quality pilots."