All self-sponsored graduates have either been offered an airline position already or are scheduled for assessment.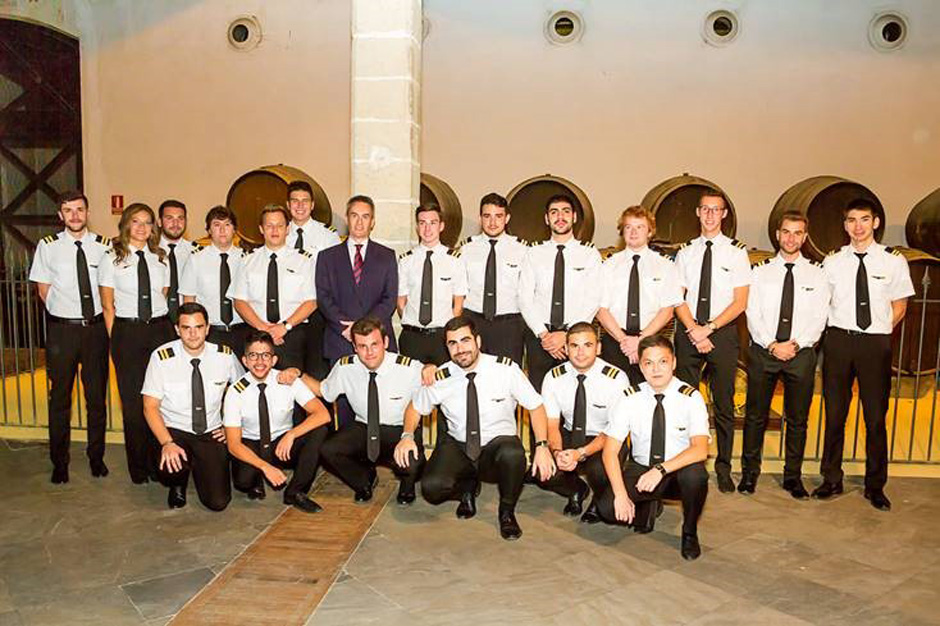 Captain David Morgan, Head of Flight Operations at EasyJet, was the Guest of Honour at a graduation ceremony of FTE's courses 164 and 165 at the Gonzalez Byass winery last Friday evening. In his speech congratulating the cadets on their achievements, Captain Morgan shared some anecdotes from his flying career and highlighted the important role of people and the way in which crews communicate, not only with one another, but with all with whom they deal with on a daily basis. In wishing the graduates everything of the best in their future careers, he also pointed out that they were fortunate to have graduated from FTEJerez, which he described as 'one of the best pilot training schools in Europe'.
A number of the graduates on courses 164 and 165 will soon commence their type and line training with easyJet. In addition, with the exception of 2 Air Astana cadets, all 17 self-sponsored graduates either have been firmly offered a position with an airline or are scheduled for an airline assessment in the coming weeks, some of them even before completing the Jet Orientation Course phase of their ATPL training.
FTEJerez would like to congratulate all of the course 164 & 165 graduates for their performance throughout training and for graduating to the exacting standards FTEJerez and its airline partners demand.