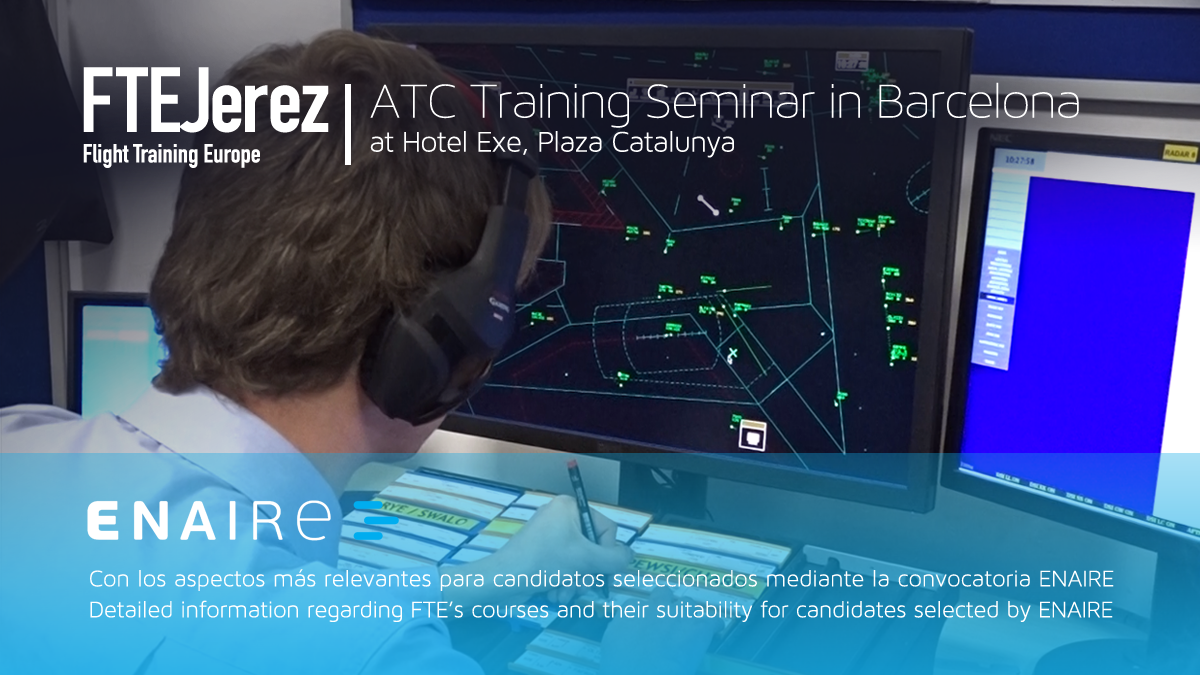 Join us: new seminar in Barcelona.
Nos complace anunciar que FTEJerez llevará a cabo un seminario informativo de control aéreo en Barcelona. Este evento se llevará a cabo el próximo día 5 de abril en el Hotel Exe, Plaza Catalunya, Barcelona.
Ofreceremos una sesión informativa a las 10:30. En ella, nuestro Jefe de Formación ATC, Miguel Caparrós, proporcionará información detallada sobre los próximos cursos tanto de full rating como integrado (Aproximación y Área), así como los aspectos más relevantes para candidatos seleccionados mediante la convocatoria de ENAIRE.
Para registrarse en este evento tan sólo es necesario confirmar su asistencia enviando un correo a info@ftejerez.com y nuestro equipo le contactará para confirmar ubicación y horarios.
We are pleased to announce that FTEJerez will deliver an ATC Training Seminar in Barcelona the following 5th April Hotel Exe, Plaza Catalunya.
We will deliver a morning presentation at 10:30. During this presentations, FTE's Head of Training, Miguel Caparrós, will provide detailed information regarding FTE's courses and their suitability for candidates selected by ENAIRE for their public job offer, explaining in detail.
To register for this seminar, simply send us an email to info@ftejerez.com confirming your attendance and our training advisors will contact you with further details regarding location and timings.